Rhetoric will not solve Australia's bushfire crisis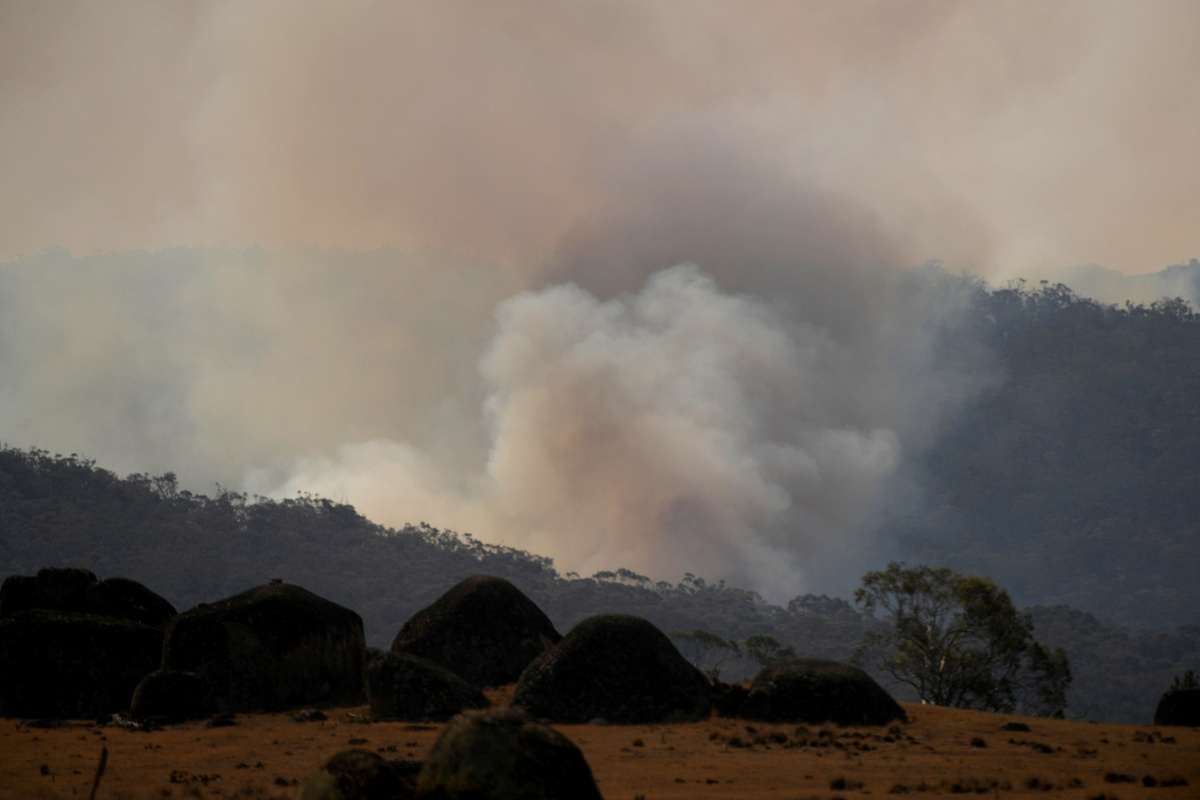 Australia has seen its worst bushfire season ever. The entire country has been scorched on a scale never seen before. And the experts are predicting that the fires, which began in September, could burn well into February.
The geographic range and the fact that the fires are occurring all at once is what makes this unprecedented, scientists say.
Fires have burned from southern Queensland through New South Wales and into Gippsland in Victoria. Fires are also burning in the Adelaide Hills in South Australia and the Stirling Range in Western Australia. In all, more than 6 million hectares, the size of some small countries, have been burned.
Bushfires are part of the Australian experience. But this time it is the scale and intensity that have caught everyone by surprise. This has triggered a debate among Australians about climate change and its impact on the environment.
Many conservative politicians, both state and federal, have been critical of the science. This has been reflected in Australia's disregard toward the Pacific Island nations and their concern over rising sea levels. During the recent climate change conference in Madrid, Australia did nothing.
According to scientists, climate and fire are now inseparable.
When Prime Minister Scott Morrison had to cut short his family holiday in Hawaii and return home as the bushfires intensified, he acknowledged the fires were severe. Yet he adopted the same line heard so often from some politicians: Australia has always had bushfires.
But the key question is whether it has always had bushfires like this.
Morrison and others can no longer ignore the growing army of people, from all walks of life, now seeking constructive policies from the political class rather than the same hollow rhetoric that has been trotted out year after year.
The 2019-20 bushfire season started earlier than expected. Adding to the problem is the prolonged drought in eastern Australia-where in some places it has not rained for years-coupled with scorching daily temperatures in the range of 40-plus C.
Water, too, is becoming a scarce commodity in many parts of the country.
Sydney, Australia's most populous city, is on water restrictions. The much-maligned Sydney desalination plant is working overtime, pumping water into the city's water system, and towns in central and western New South Wales are running out. Some are surviving on water trucked in from other towns.
Once-thriving agricultural towns are slowly turning into ghost towns as farmers walk off the land, never to return.
After the current fires have burned themselves out and the economic and human toll is counted, there will be inquiries. The prime minister has even hinted at a Royal Commission. But Australians don't need another inquiry into another natural disaster. They want leadership in the climate debate.
They are fed up with the talk fests and the conga line of politicians visiting fire-devastated areas for a photo shoot and a television sound bite for the morning show. They are demanding concrete proposals that will lead to bold initiatives for the benefit of the nation as a whole.
The government's decision to set up an agency to coordinate rebuilding and handling of health and mental health issues arising from the disaster is to be commended. But a few dollars here and a few dollars there will not solve the fundamental issue facing every Australian-climate change.
Despite being prone to drought, Australia does have a lot of water when it rains, especially in the tropical north and coastal regions. The trouble is, most of it washes into the sea. Australia could learn a lot from other countries about water collection, storage and recycling.
As urbanization spreads its tentacles and pushes into bushland, the threat from bushfires hardly raises a concern-until they happen.
It is all very well to live in a suburb surrounded by bushland, but if you cannot burn off the undergrowth every couple of years, the risk of fires, as we are seeing now, only intensifies.
There also is another debate that needs to be sorted out before the next fire season: back burning. Controlled burning, which reduces fuel for bushfires, is something Australia's first people were already doing for thousands of years before colonization.
The writer is China Daily's correspondent in Sydney.