Over 2,500 participants kick off ski marathon in Harbin
2020 China Harbin (Finlandia) Ski Marathon kicked off on Tuesday at Volga Manor in Harbin, capital of Northeast China's Heilongjiang province.
It is the first time for this international long-distance cross-country skiing event to be held in Harbin.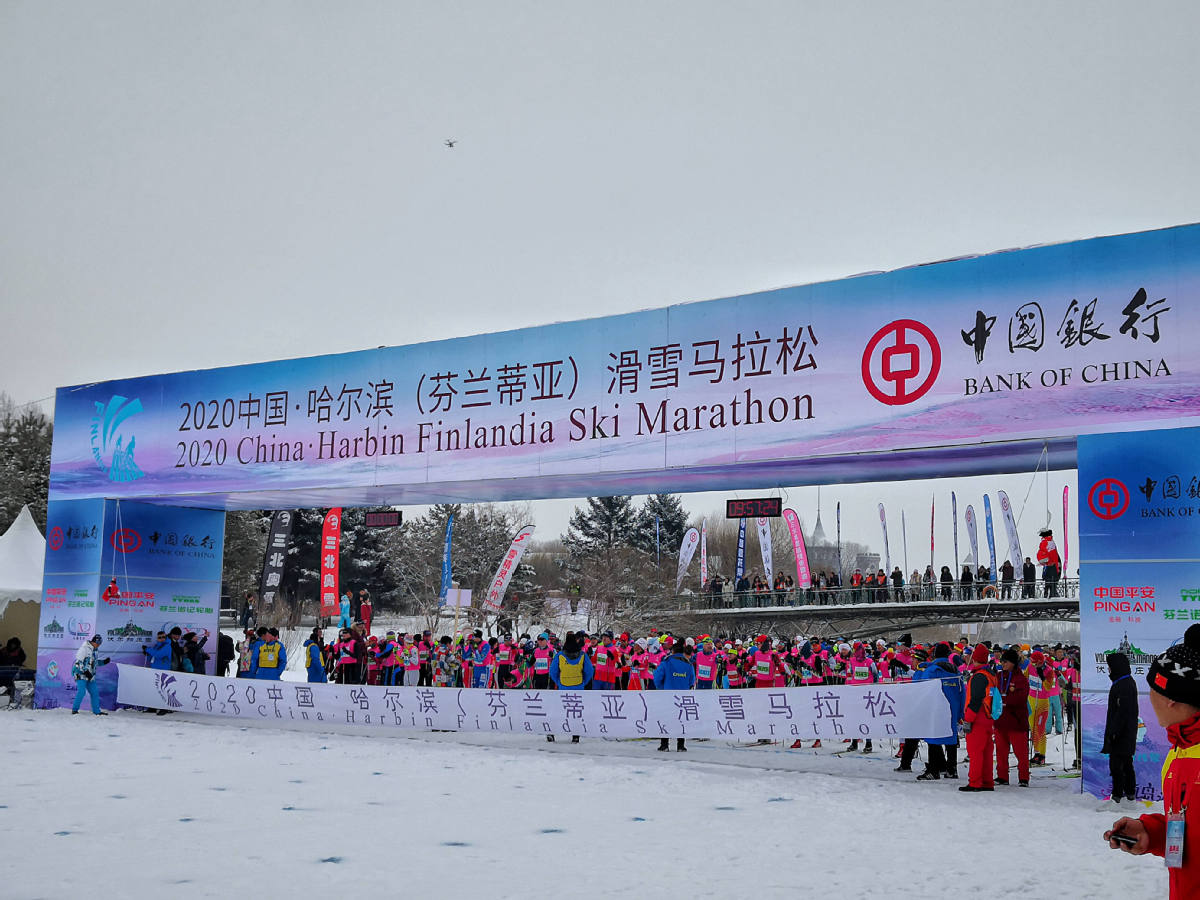 The three-day event attracted more than 2,500 professional athletes and skiing amateurs from over 20 countries and regions and eight competition will be held in the following three days.
Volga Manor, the venue of the event, is one of the most famous scenic areas in the city with a focus on Russian culture. The manor's architecture, interior and entertainment are laden with ethnic elements.