Collaboration keeps NEV market moving forward in midst of sales slump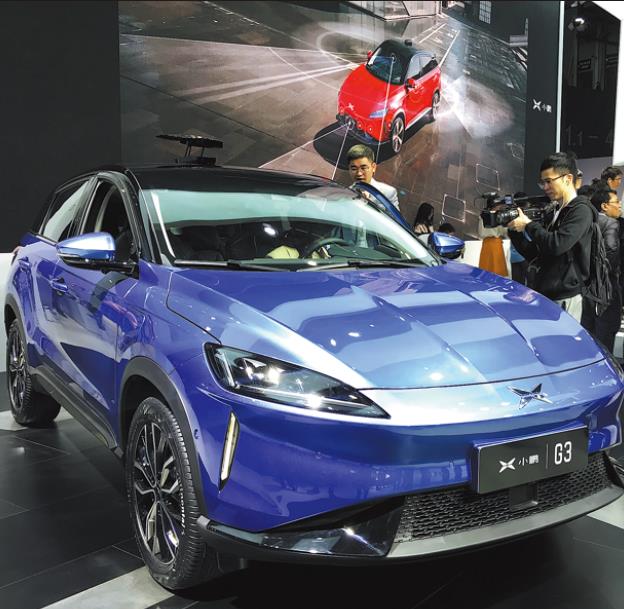 China's new energy vehicle market has been caught in a downward swirl for months, as the overall auto market has encountered a "cold winter". To cope, new energy vehicle makers are seeking warmth by "huddling together".
Chinese electric vehicle startup Xpeng Motors said on Friday it has entered a partnership with Chinese ride-hailing giant Didi Chuxing Technology, aiming to join hands in fields including online car-hailing and car rental as well as charging and maintaining services.
The two parties' collaboration is being carried out and has made marked progress so far, according to the automaker.
Xpeng's first model, G3, has been on service at Didi's car rental platform since December 2019.
A car rental service during the Spring Festival travel rush was initiated on Saturday in Hangzhou, East China's Zhejiang province. Customers in Hangzhou can rent a G3 car with Didi Chuxing's smartphone application to drive back to their hometowns to celebrate the Chinese Lunar New Year.
According to Xpeng Motors, the car rental fee starts at 3,000 yuan ($430.27) per month.
And a slew of supporting services will be offered for free, including basic insurance, maintenance and repair, as well as a charging service worth 200 yuan.
Coupled with advanced autonomous driving and intelligent connectivity systems, the Xpeng G3 will help customers have a pleasant journey, the carmaker said.
Car rental customers pleased with their driving experiences can deduct car rental fees from the purchase cost if they decide to buy the vehicle.
In addition, Xpeng Motors and Didi Chuxing has worked closely in sharing charging and maintenance services, in an attempt to provide customers with high-quality, safe and efficient travel services.
"Considering changes in customer demand is a key issue of future mobility," said Wang Tong, vice-president of Xpeng Motors.
Collaboration between Xpeng and Didi will promote the transformation from traditional mobility to smart mobility and meet the young-generation customers' expectation of future mobility, Wang added.
Chen Ting, senior executive of Didi Chuxing, said the two parties will share innovation resources to bring more convenient, efficient and secure intelligent experiences to their customers.
In December 2019, Xpeng teamed up with electric car startup Nio to share charging stations and related services and data, seeking to spur electric vehicle demand and curb costs.
According to the partnership between the two parties, Nio and Xpeng customers can charge their cars using either company's facilities with no extra fees.
Nio will also provide home-charger installation services for some Xpeng customers.
The companies hope to lure buyers as electric car demand wanes in the world's largest market, partly because of customer concerns over electric cars' limited driving ranges and scarce availability of charging infrastructure.
Sales of new energy vehicles in China slumped for the fifth straight month in November on the heels of the government's reduction in subsidies for electric cars, according to the China Association of Automobile Manufacturers.