Russia to lead BRICS, outlines plans
Share - WeChat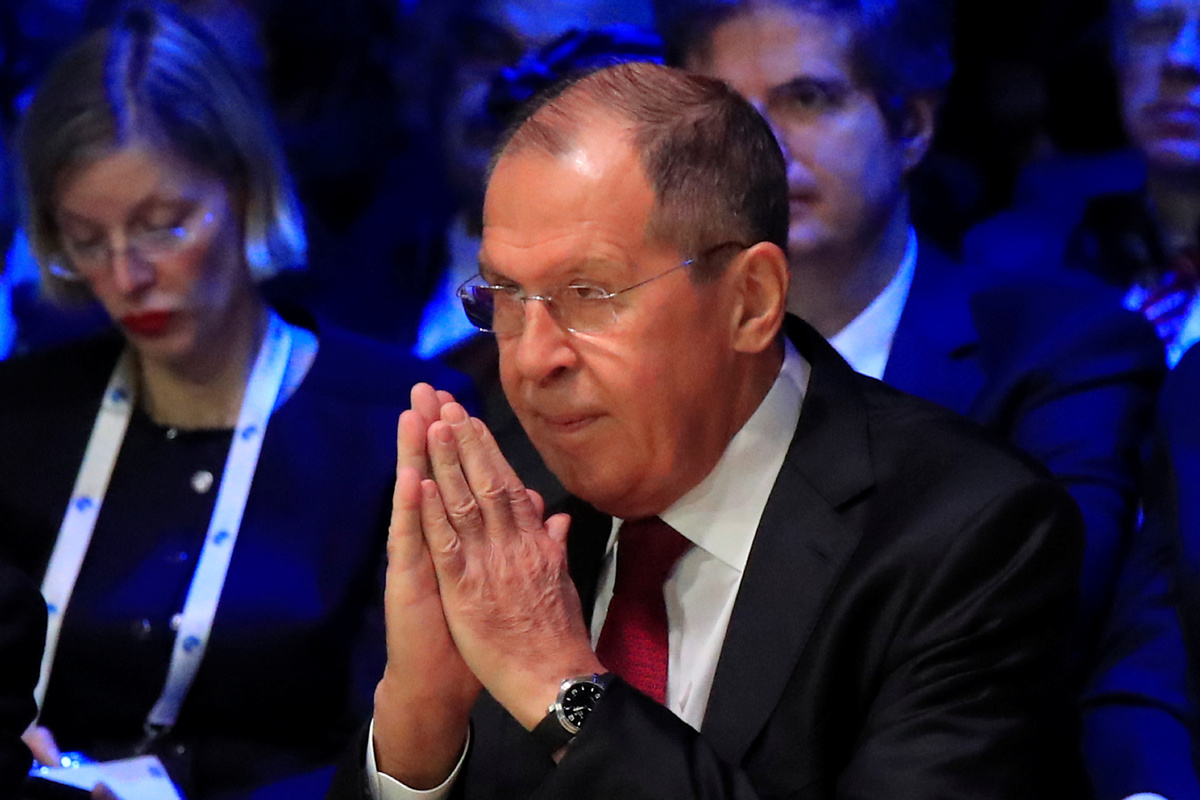 As Russia takes over the one-year chairmanship of BRICS, experts expect the group of five rapidly developing economies will continue to play an important role in global governance and regional stability.
BRICS, comprising Brazil, China, India, Russia and South Africa, will remain central for the member countries and will continue to protect the values of multilateralism, said Russian Foreign Minister Sergey Lavrov.
According to Russia's state news agency Tass, Russia plans to carry out about 150 activities at various levels during its chairmanship. Saint Petersburg will be the site of the next BRICS summit in July. The five countries' leaders will hold another meeting on the sidelines of the G20 summit in the Saudi capital of Riyadh in November.
Over 20 ministerial meetings are expected to take place, including those involving the Russian Security Council secretary, the Supreme Court chief justice and the chairpersons of both houses of Russia's Parliament.
"We intend to ensure continuity and harmonious transition from the Brazil chairmanship to the Russian one. And we will continue the policy of progressive and comprehensive enhancement of the strategic partnership of the BRICS countries," Lavrov said.
He noted Russia is interested in increasing financial and economic cooperation, industrial interaction and practical cooperation in developing and implementing joint projects involving energy, telecommunications and high-tech under the BRICS mechanism.
The priorities of Russia's chairmanship include enhanced foreign policy coordination within leading multilateral organizations, primarily in the United Nations, Lavrov said.
Boosting space cooperation is another important task, said Russian Deputy Foreign Minister Sergei Ryabkov, who is the Russian representative for BRICS.
He said Moscow will "fill the emerging five-party space cooperation with specific activities", while steps will be taken to continue the implementation of the Clean Rivers program, initiated by BRICS with the aim of improving the environmental conditions of river basins.
In the stormy ocean of world politics, the BRICS "ship" will steer a steady course and further contribute significantly to maintaining international stability and ensuring global economic growth, Lavrov stressed.
Georgy Toloraya, executive director of the Russian National Committee on BRICS Research, agreed with Lavrov, saying the BRICS' role in global governance is to provide a voice for non-Western countries.
Toloraya said that in the context of increasing chaos in international affairs, BRICS provides an opportunity for consolidating the views of non-Western countries on the global agenda.
"It is not aimed against the West. BRICS is for order, for determining game rules that would meet the interests of various countries and not just Western countries as has been the case so far," he said.
Each BRICS member state takes a turn as chairman of the group for a year. Russia last chaired BRICS in 2015, when a summit took place in Ufa in the Republic of Bashkortostan.