Education firms eye new opportunities
Share - WeChat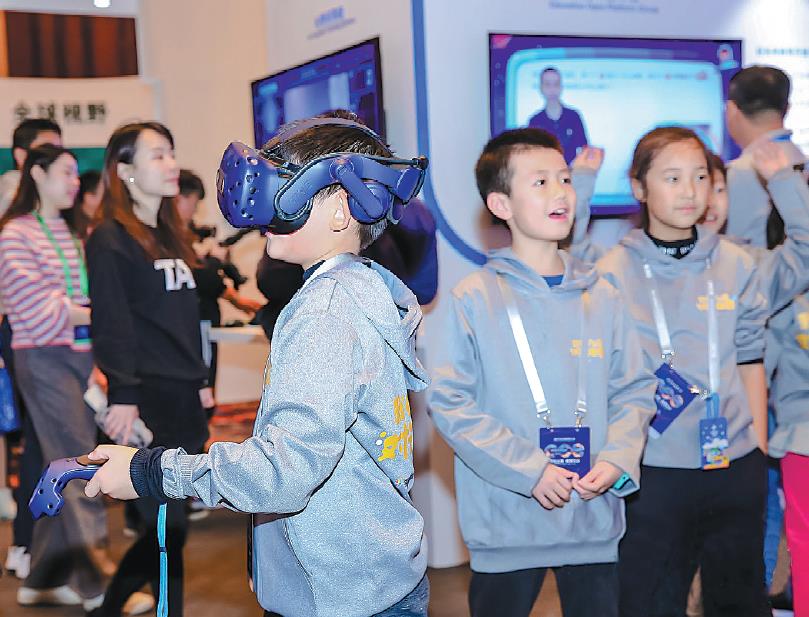 Growing number of players are offering solutions to institutions, governments

As the education market worth hundreds of billion yuan in China continues to grow, new opportunities with institutions, rather than with students, are being explored.
Shanghai-based Agora is a strong supporter of online education firm VipKid and Xueersi, a subsidiary of education giant TAL Education Group, as well as major intelligent sound bar firms.
By offering real-time communication networks, Agora is powering education firms to provide video, audio and livestreaming classes. For education startups, maintaining high-quality real-time voice and video is usually difficult and costly.
"It plays a critical role given that a group of education firms are doing business by enabling teachers from countries like the United States and the Philippines to teach English online. Clear and smooth cross-border communication is the first step," said Tao Siming, co-founder and chief technology officer of Agora.
"Instead of building it themselves, education companies can pay for our communication service and integrate it into their system within minutes, saving both time and money," Tao said during this year's Global Education Summit in Beijing in November.
To date, the company has provided 600 million minutes of real-time audio and video connection each day across the world, which is almost one-fourth of the daily audio call amount of the dominant social platform WeChat.
Agora is just one example of a company offering services and cutting-edge technologies to companies and institutions in the flourishing education sector.
According to a report of Qianzhan Research Institute, the market size of China's education sector exceeded 479 billion yuan ($68 billion) last year and is expected to grow 16.8 percent year-on-year to 560 billion yuan by the end of 2019.
Online education, in particular, will continue to grow rapidly. Some 296 million users, equivalent to one-fifth of the nation's population, are expected to use related services by 2020, said a report of iiMedia Research.
Last month at the GES, an education conference held by leading institutions and firms in the field including the China Development Research Foundation, TAL announced that it will support more than 20,000 education institutions over the next three years through its open platform.
The platform mainly opens TAL's technology, content and research and development resources to education institutions or public schools, especially small and medium-sized firms.
It is also part of China's broader efforts on next-generation national open innovation platforms powered by artificial intelligence, which aim to encourage leading AI firms to help SMEs in different fields by sharing resources.
TAL's open platform is also a clear sign that the education giant is eyeing a bigger slice of the education market, especially as it is facing stricter rules and regulations from the authorities on after-school tutoring this year.
This year has been difficult for after-school education companies as the authorities are pushing forward policies to regulate the sector, especially the online education industry.
However, Yu Minhong, founder of New Oriental Education Group, and Zhang Bangxin, founder of TAL, said at the GES that despite tightening regulations, after-school tutoring plays a critical role.
"After-school tutoring platforms are not competing with public schools. We hope to supplement schools and help students to improve their weaknesses," said Yu.
Zhang from TAL added: "After-school tutoring platforms are also able to pour a lot of money into exploring new education means and technology, and then to help public schools in those fields."