Hainan further reduces reliance on real estate industry
Share - WeChat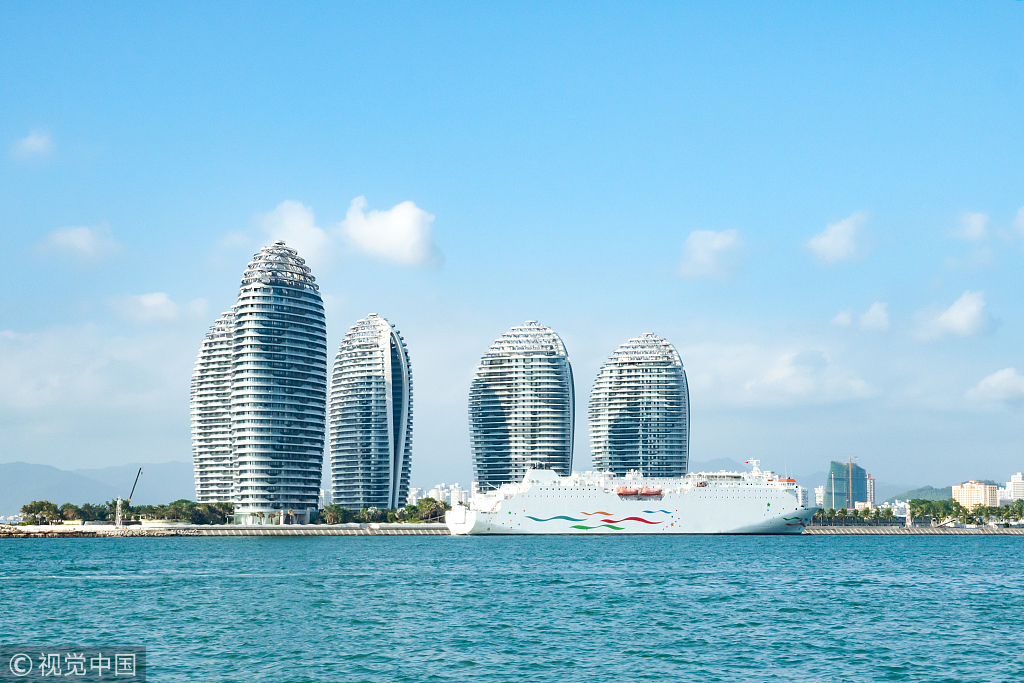 Hainan is making new progress in cutting its reliance on the real estate industry, with non-real estate investment accounting for 57.6 percent of the total fixed asset investment in the first 11 months of this year, exceeding 50 percent for the first time in its history, said Shen Xiaoming, governor of South China's Hainan province.
Addressing the Hainan provincial conference on economic work on Monday, Shen said from January to November this year, real estate investment in Hainan fell by 25.1 percent, with sales area cut by 44.1 percent and sales volume down by 40.7 percent.
In April 2018, Hainan announced a strict quota policy to curb speculation in the housing market and better promote building the tropical island into a pilot international free trade zone and free trade port as planned by the central government. The new rules required those who do not live on the island but want to buy houses to provide 60 months of tax records for the past 60 months in Hainan from at least one member of the applicant's family.
For years, real estate has been a pillar industry for the local economy. According to data released by the China Real Estate Think Tank, a real estate research institution, the real estate sector has accounted for over half the investment and contributed over half the tax income in the province.
In January 2010, following the announcement of the State's support for Hainan to build an international tourism island, housing prices soared overnight. In five days, the transaction of commercial housing reached 17.1 billion yuan, which was about the total made in 2008.
Real estate regulation has not only an impact on investment and tax, but also on the construction industry, tourism and consumption. The growth rate of some economic indicators such as Hainan's GDP this year was estimated to fail to meet the target set at the beginning of the year, said the governor.
But the good news was that Hainan has made remarkable progress in transforming its development mode, optimizing its economic structure and transforming its growth momentum, with better results than expected, said the governor.
He said real estate investment decreased by 16.7 percent in November year-on-year, while non-real estate investment increased by 78.1 percent year-on-year, of which the manufacturing industry increased by 109.6 percent year-on-year.
He added that the proportion of fixed asset investment in Hainan's GDP was expected to decrease from 92.4 percent in 2016 to 61.5 percent this year. The pattern of economic growth driven by real estate-based fixed asset investment is changing in the tropical island province, laying a good foundation for the construction of a Hainan free trade port.