Year-ender: Top 10 cultural events from 2019
Share - WeChat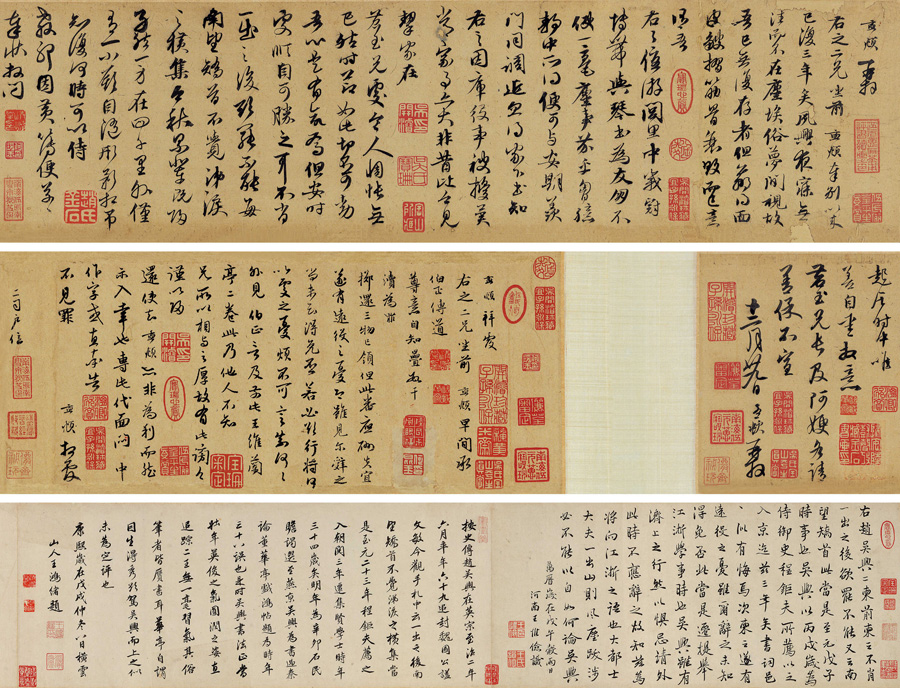 6. Zhao Mengfu's Letters sold for 267.4 million yuan
Yuan Dynasty (1271-1368) painter and calligrapher Zhao Mengfu's Letters were sold for 267.4 million yuan ($38.2 million) with commission during an autumn auction at China Guardian in Beijing on Nov 19. The price has updated the highest record of the author's works on sale.
In one of the letters, Zhao Mengfu recounted his ambivalent feelings as he was faced with the dilemma when the high-ranking official sent by Yuan Dynasty emperor came to Hangzhou and invited him to serve the new imperial count as well as the courageous attitude he took when there arising conflicts of interests between friends.
The other letter described the care and sympathy he gave to his friends in economic troubles and the loneliness he felt when he was in the capital city alone.