Year-ender: Top 10 cultural events from 2019
Share - WeChat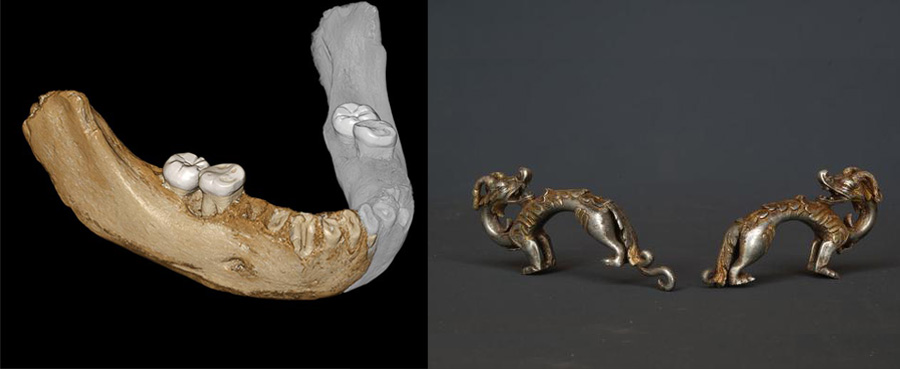 5. Baishiya Karst Cave recognized as one of top 10 archeological finds in 2019
Baishiya Karst Cave in Xiahe county, Northwest China's Gansu province, was recognized by Archeology magazine in the US as one of the top 10 archeological discoveries in 2019.
Some 40 years ago, a Buddhist monk uncovered a mandible (lower jaw) in the cave, which is more than 10,000 feet above sea level on the Tibetan Plateau.
Archeologists have verified that the mandible can be dated back 160,000 years, and analysis of proteins from its teeth indicates that it belonged to a member of the hominin species known as Denisovans.
Besides, a rare pair of silver dragons discovered in Mongolia by local and Chinese scientists has also been added to the list of top 10 archeological discoveries by Archeology magazine.