Legal cooperation strengthened with other countries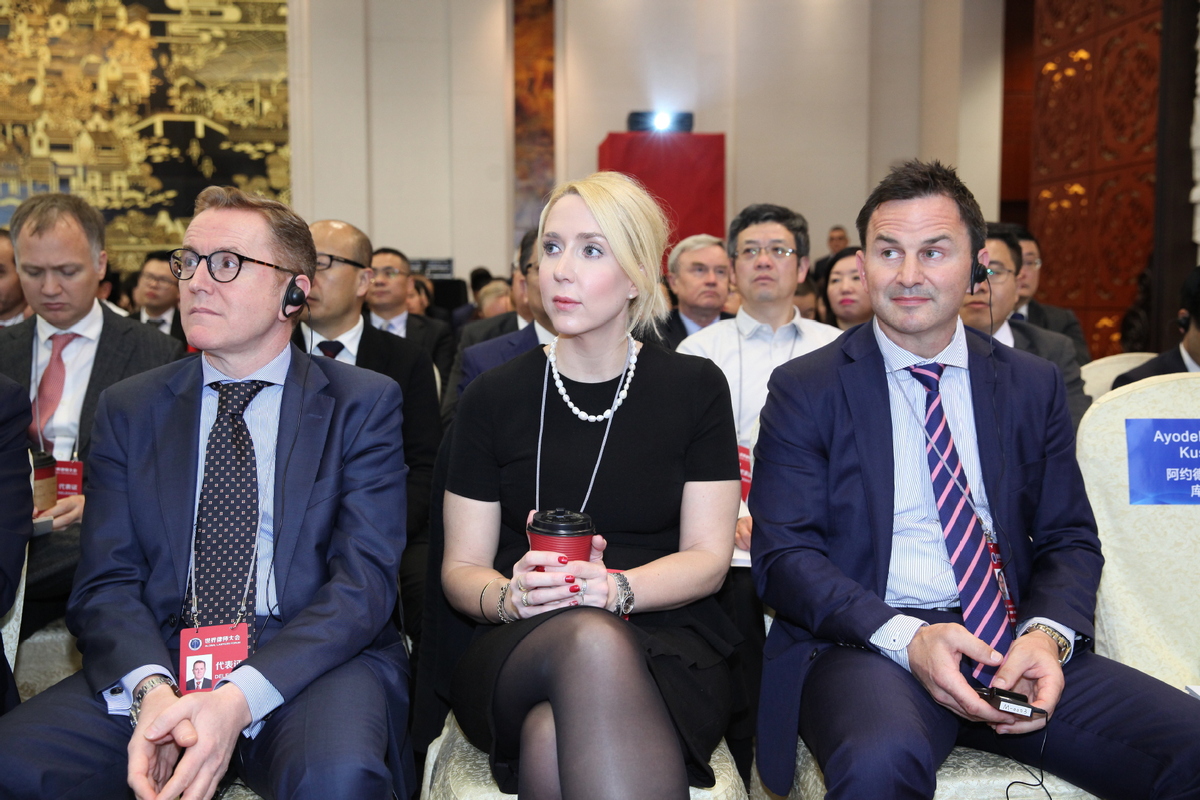 China will deepen high-level exchanges between ministries of justice across the world and enhance cooperation in legal and judicial fields, Minister of Justice Fu Zhenghua said.
Fu made the remarks while meeting with ministry of justice delegations that attended the Global Lawyers Forum held on Monday and Tuesday in Guangzhou, Guangdong province.
The forum, organized by the All China Lawyers Association and supported by the Ministry of Justice, has strengthened world legal partnerships, including the lawyers association's signing of memorandums of understanding on Monday with bar associations and law societies from countries including Italy, Russia, Azerbaijan, Kenya and Malaysia.
"The signing of these memorandums is one of the most important achievements of the Global Lawyers Forum," said Jiang Min, spokesman for the association.
The memorandum enables lawyers to strengthen partnerships through frequent high-level visits, sharing of legal publications, materials and information as well as legal assistance and training.
Allen Waiyaki Gichuhi, president of the Law Society of Kenya, said the signing of the memorandums, or MOU, will help both associations improve trade laws to benefit the business communities in the two countries.
Gichuhi said as a "small brother to China", Kenya has a number of Chinese nationals working and investing in the country, and many Kenyans are engaged in trade with China. The two governments have signed dozens of trade agreements, and he said it is important for them, as lawyers and legal reformers, to identify critical areas that affect business, work out better ways to favor trade and amend deficiencies through a "cross-pollination of legal synergies and ideas".
With the MOU in place, Gichuhi added that they will offer more opportunities for legal training, organize exchange programs in China to better understand how Chinese lawyers work, and provide legal assistance whenever Chinese businessmen are involved in disputes or want to open up trade in Kenya.
"The MOU set certain parameters and engagements in terms of rule of law, trade laws and many other aspects," he added. "It's a very short document, but it's a steppingstone."
Anar Baghirov, chairman of the Azerbaijani Bar Association, said he hoped the mutual partnership and relationship between Azerbaijani and Chinese bar associations will continue and grow stronger.
The main theme of the forum is the use of modern technology within the legal service market, a topic that the two sides should continue to discuss, especially considering that China has some top technology industries in the world and has enacted laws to supervise information communication technology.
Baghirov said the two sides plan to organize more trips for lawyers to learn from each other's experiences and organize similar forums in their countries, which has already gained support from their Chinese colleagues.
"It is the beginning of our very strong, useful, interesting cooperation between the law communities of both our countries," he added.