Philippines beats Thailand to collect gold at SEA Games basketball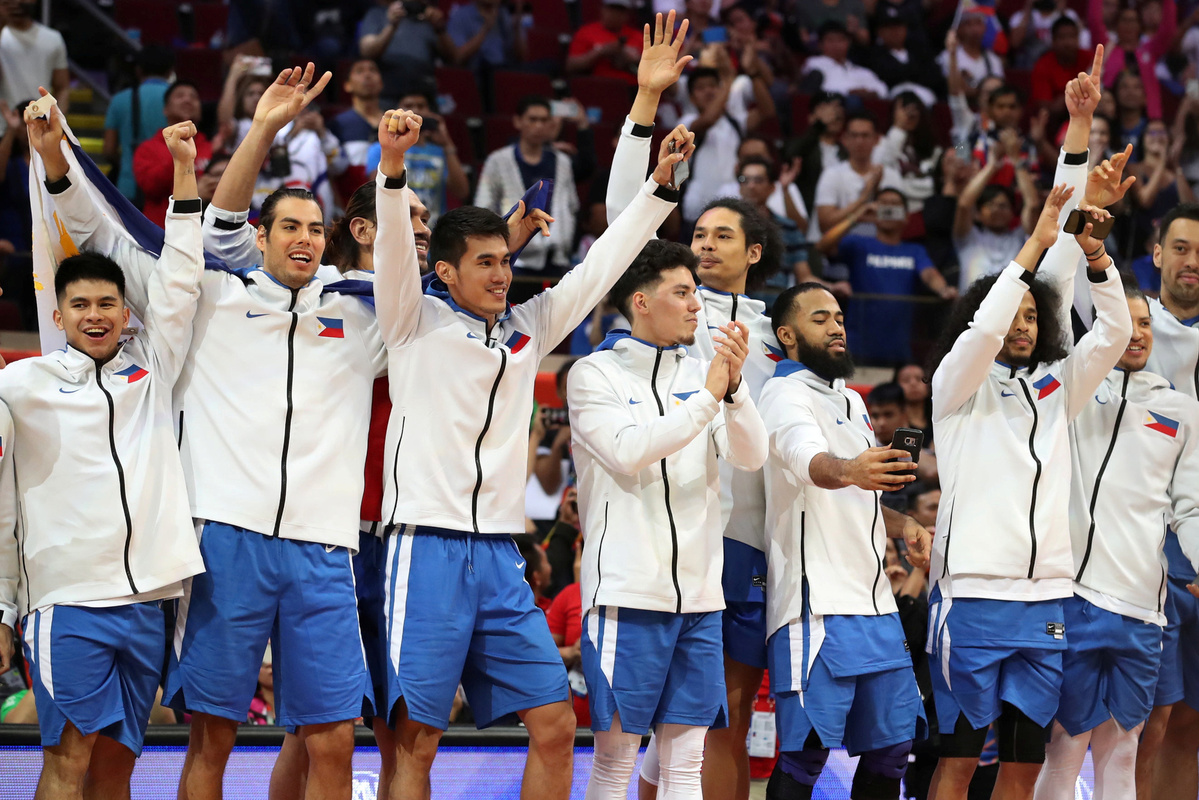 MANILA -- The Philippines men's national 5x5 basketball team hammered Thailand 115-81 here on Tuesday evening, attaining an 18th gold medal at 30th Southeast Asian (SEA) Games in its 20 participations.
Both teams entered the final unbeaten after dominant runs through the group stages. Thailand edged Vietnam in the semi-finals while the hosts crushed Indonesia.
At the final, played at Manila's Mall of Asia Arena, the Southeast Asian basketball powerhouse had a prolific first quarter leading by 25-17, and score 48 points before the blowing of half time whistle.
The underdog Thailand, however, did not go down without a fight as they trailed only by nine points at the halftime break.
June Mar Fajardo unloaded nine of his 17 points in the third quarter where the Filipinos broke away for good with a quick 10-0 spurt for a 58-39 lead with almost seven minutes remaining.
Fajardo also added 13 rebounds as he played in harmony with teammate Christian Standhardinger, who led the Philippines with a double-double of his own with his 16 points and 11 rebounds. All the players in the field joining hands, helped the Philippines capturing its 13th straight gold medal in the event.
The only times it did not win the crown were in the 1979 and 1989 editions.
"What makes me delighted is no one in this team tries to be a star. All of the players are trying harder to be as one, to be together," said Tim Cone, the head coach of the Philippines, adding that the chemistry in the team is growing strong and strong.
Vietnam defeated Indonesia 86-71 in the third-place play-off on the same day.
In the women's basketball tournament finished on Tuesday, the host seized a historic gold medal by defeating Thailand 91-71 in the last game of the preliminary round. The hosts' center Danielle Anima scored a game-high 21 points.
This is the Philippines' first gold medal in women's 5x5 basketball since joining the tournament in 1981.