Digital music market offers big prospects
Share - WeChat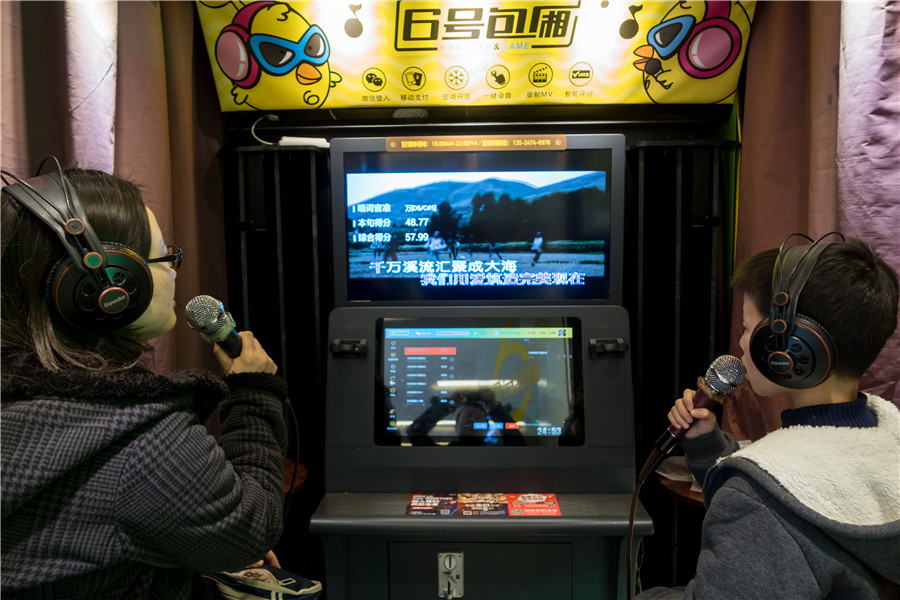 With a growing number of young customers and strong anti-piracy moves by the government, China has now become a fertile market for digital music and content streaming, powered by a group of internet titans such as Tencent and NetEase.
According to a new report from market research company iResearch, the revenue of China's digital music market jumped 59.8 percent year-on-year to 7.63 billion yuan ($1.08 billion) in 2018.The figure is estimated to hit 42.6 billion yuan by 2023, the report said.
iResearch noted in the report that the revenue is mainly from user payment, advertising and copyright operations. In particular, the share of user payment growth is expanding, which will foster the healthier growth of the Chinese music market.
Zhang Xiao, an analyst from iResearch, said China's digital music market has experienced rapid development during the period from 2015 to 2018, especially buoyed by favorable policies and rising investment.
She said that with the younger generation's growing spending power and the country's continuous key measures on intellectual property protection, the country's digital music market will embrace huge development opportunities.
"More and more Chinese netizens are wiling to pay for music content, and the paying users are mainly young people under 30 years old," Zhang said. "According to our survey, the younger generation, especially students born in the 2000s, are more likely to pay for content. And music fans also have strong willingness to pay subscriptions."
In fact, music availability does affect where Chinese fans choose to stream or buy music products and services.
"I use QQ Music because it has abundant music resources covering various singers, such as Taylor Swift, Jay Chou and JJ Lin," said Gong Zhili, an 18-year-old sophomore at the University of International Business and Economics in Beijing.
Gong usually spends an average of an hour a day on the QQ Music platform. The platform's cheapest option only costs Gong around $1 per month, and the low prices are attractive to students.
"Almost everyone around me uses QQ Music, so it's just a natural choice for us to use Tencent's QQ and WeChat messaging platforms and then QQ Music," she added. "It doesn't cost me too much, and I just love paying for my favorite singers."
Gong is just one among the growing groups of young consumers with increasing spending power in China, which explains the big success of Taiwan singer-songwriter Jay Chou's newly released digital album.
Jay Chou's new song Won't Cry sold a record high of 3.6 million copies within three hours after its release in September. So far, the single has sold nearly 9 million copies on QQ Music platform, with each single selling for 3 yuan.
It's true that the key to Tencent Music Entertainment Group's success lies in the exclusive deals on music libraries, with over 30 million tracks licensed from music labels both at home and abroad, such as Sony Music Entertainment, Universal Music Group and China Record Group Co Ltd.
Currently, TME operates four popular music apps in China-QQ Music, Kugou Music, Kuwo Music and Wesing.
According to statistics from app tracker Analysys Qianfan, QQ Music took the top spot in the domestic digital music sector, attaining more than 270 million monthly active users in October, followed by Kugou and Kuwo. While its archrival NetEase Cloud Music ranked in fourth place on the list, with more than 80 million monthly active users.
Zhang from iResearch noted that as the leading internet companies have ramped up efforts to develop the digital music businesses, this has left less room for the future development of smaller players.
"However, there's still huge potential for the development of the music-related vertical sector," Zhang added. "Big firms will continue to focus on the exploration and establishment of mature business models, which will be conducive to the long-term healthy development of the digital music market."