Inland container depot set to improve Kenya's cargo transport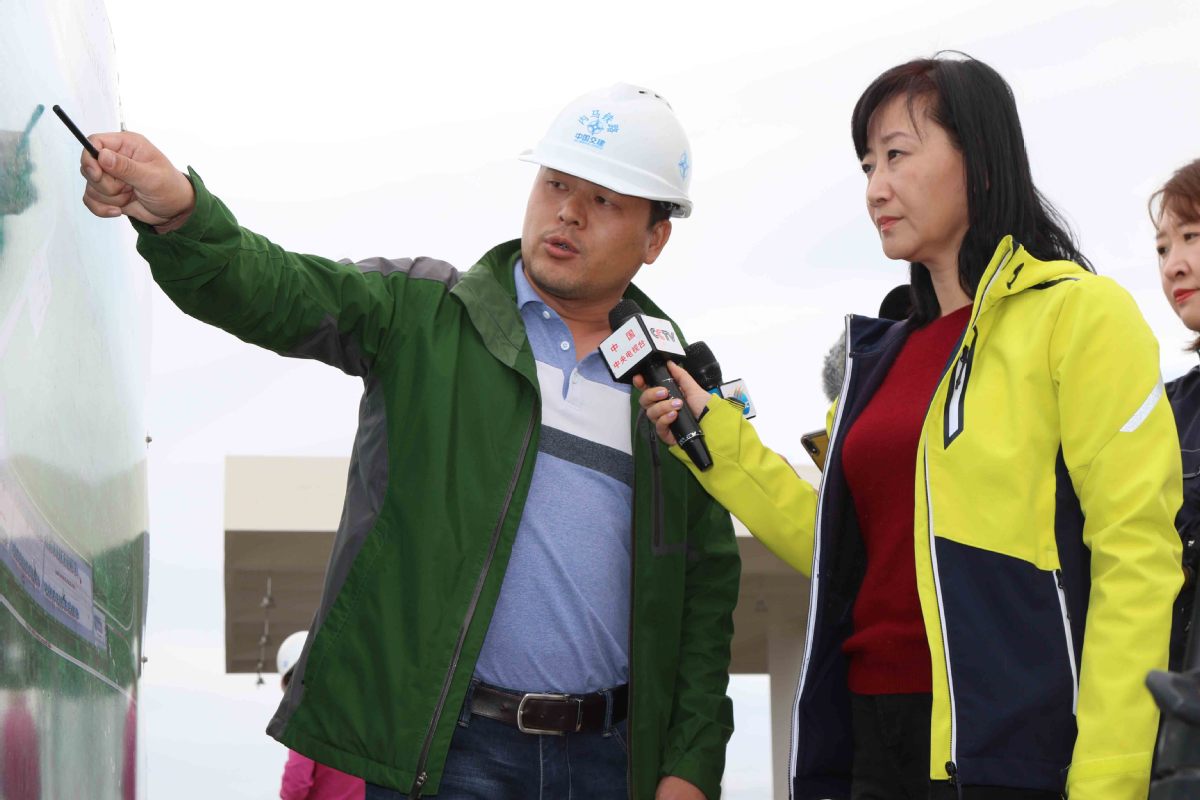 The 45,000-square-meter Naivasha Inland Container Depot (ICD) and the 2.6-kilometer connection road to the B3 Highway are on track to be completed and ready for operation in mid-December. Even the recent heavy rain has failed to delay the construction process.
The Naivasha ICD, a supporting project of the Chinese-built standard gauge railway and an integral part of the Naivasha Special Economic Zone, will function as a place for customs clearance and transport conversion.
Earlier in the year, President Uhuru Kenyatta agreed to allocate land in Naivasha for dry port construction to both South Sudan and Uganda for their cargo, further cementing Kenya's leadership role as East Africa's logistics hub.
An Aijun, deputy general manager of China Road and Bridge Corporation and general manager of the Nairobi-Malaba Standard Gauge Railway Project, said that the Naivasha ICD will greatly upgrade Kenya's transport capacity, because it is equipped with the ability of cargo conversion between the SGR and the meter-gauge line that proceeds from Naivasha into Uganda as well as between the SGR and road transportation.
"The Naivasha ICD, with a loading capacity of 2 million tons a year, will greatly increase the freight transportation of the first phase of the Naivasha-Malaba Railway and meet the needs of cargo transfer from Nairobi to Uganda, Rwanda and other countries," An said.
According to An, railway cargo transportation has the advantage of being fast, safe, on time and able to handle large loads. The longer the railway, the more profitable it is.
Once completed, the Nairobi–Malaba SGR, together with the Mombasa-Nairobi Line, will give Kenya nearly 1,000 kilometers of standard gauge railway. It is expected to connect to other standard gauge railways in Uganda, Rwanda, Burundi, South Sudan and eastern Democratic Republic of Congo, under the East African Railway Master Plan.