Video games lead battle against mental health
Share - WeChat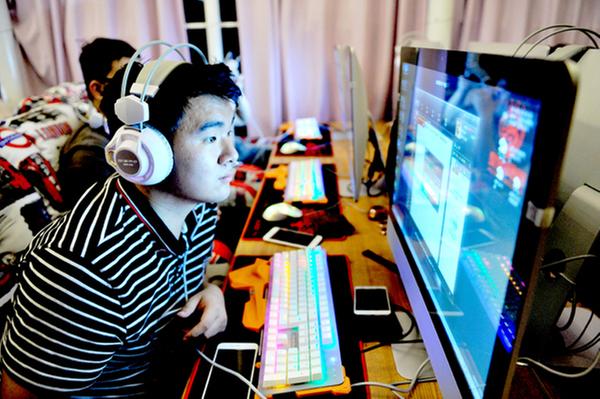 Video games get a lot of bad coverage in the mainstream media. While genuine concerns regarding children's screen time, eyesight health and violent content are all valid, this exciting area of technology is transcending entertainment and becoming a movement with much wider applications. The gaming industry dwarfs the world of music, art and cinema, and with an annual global turnover of $152 billion, is big business whose resources are available for ambitious innovation.
Video games such as Hellblade: Senua's Sacrifice have won critical acclaim for their accuracy and sensitivity in portraying the experience of psychosis, enabling those without the mental disorder to understand it more fully. For what is essentially an entertainment package, to remove the stigma of mental health by putting the player in someone else's point of view is a bold move. In a way, the interactive nature of video games can make experiences seem more relatable than other forms of entertainment.
Such pioneering games are now also starting to use prototype features which measure biometric readings. For example, there is a sailing game that reads your pulse, and as your heart starts to beat harder and faster, conditions in the in-game ocean becomes more stormy, making the game more difficult. The aim is to calm the player's heart rate as much as possible, a new 21st century variation on mindfulness meditation. The game's creator Tameem Antoniades told New Scientist magazine "People talk about your basic heart rate as being the key signal that determines your state of arousal or anxiety, but actually there is a whole lot more to the heartbeat signal than that. If we know what state of mind they are in, we can create challenges for them to overcome. By overcoming those challenges, they will effectively learn to control their own biometric signals".
Video games as a stress management tool are also another exciting development. In China, the fast pace of modern life means that stress levels are at an all-time high. Indeed, it is estimated that 40 percent of the population feel stressed on a daily basis, a statistic which has been worryingly increasing by 12 percent each year.
Games such as Stardew Valley involve plots where characters escape the corporate rat race and move to a farm to live and work. Points in the game are awarded for making quality friendships, falling in love and going on rural adventures in the countryside.
This kind of active relaxation where one is busy with tasks in a laid-back setting helps people unwind, although despite holding a lot of promise for specific stress management applications, it is still in its infancy.
The social side of video games is also often overlooked. Psychology Today estimates that 77 percent of young boys play with friends online at least once a month. Despite the image of a child glued to screen with a headset on seeming antisocial to parents, the headset allows children to talk to friends and collaborate on team multiplayer games.
For young people, hearing parents nagging them to talk to others more can become annoying, however it is the method of communication that has changed, rather than an increase in isolation.
The next few years are full of promise as the industry goes from strength to strength. Video game technology is improving year on year, and is already almost unrecognizable from the games on offer 10 years ago. In another decade, and with the advent of VR and AI technology, it will be interesting to see what new innovation holds, and how these applications can help mental health and stress management issues.
Most Viewed in 24 Hours
China Views