The keys to unlocking potential of new tech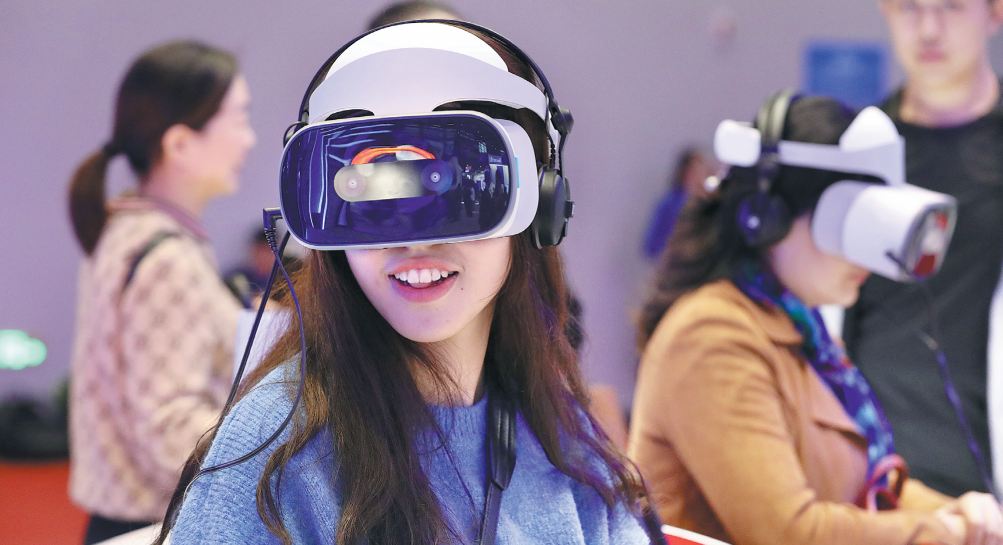 Editor's Note: The Fifth World Internet Conference, also known as the Wuzhen Summit, commenced on Wednesday in the historic town in Zhejiang province. In the runup to the event, China Daily reporters Cheng Yu and Ma Si asked senior executives from three leading Chinese internet-based companies their thoughts and predictions on the future development of the internet economy in China.
Bai Yunfeng, president of TAL Education Group, a leading education and technology company, Li Tao, founder and CEO of APUS, a tech company focusing on mobile internet and Zhao Ming, president of Honor, a popular smartphone brand owned by Huawei Technologies, cast their eyes over the ongoing internet-themed conference and share their insights, views and expectations.
Q1: Chinese tech companies have stepped up their efforts to master key technologies with self-owned intellectual property despite the lingering trade frictions between China and the United States. What sectors or cutting-edge technologies will the country achieve breakthroughs in or add new perspectives to in the next few years?
Q2: How can Chinese companies leverage the internet and innovation to help further the country's economic transformation?
Q3: From your perspective, what are the characteristics of a powerful internet nation? What do you think are the advantages and challenges for China as it strives to be a formidable internet nation?
Q4: In the past year, what changes in the internet or technology sector do you think have the ability to influence our future or the future of the industry? What do you think are the reasons for these changes?
Q5: In the next few years, which sector do you think will most likely become a disruptor in the internet or technology space? In other words, what do you think will be the next hotspot or major trend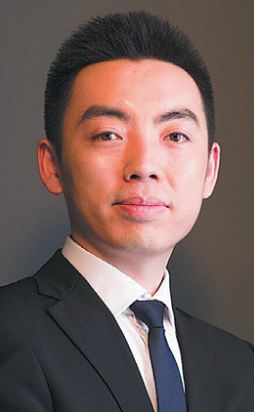 A1 China plays an essential role in promoting the development of the internet worldwide in terms of globalization, cross-border communication and connectivity, as well as cyber security. China will become a global focus for both internet technology innovations and the application of internet products.
Breakthroughs will happen as a result of the continuous collision and fusion of future-oriented technological innovations with new business models based on the internet. The overall trend will focus on key sectors relating to people's daily life, including medical care and education.
Take education for example, we can separate teaching and educating with the "AI + education" model.
Technology can empower the traditional teaching approach and free teachers from onerous work so that they can focus more on building the character of their students. Studies in brain science can also make learning more efficient and effective. Big data that reflects how the students study can make personalized education on a large scale a reality.
A2 In recent years, China has made remarkable economic achievements. But at the same time, it also needs to make structural adjustments to transform and upgrade its economy.
A country's economic strength is underpinned by the high educational level of its people. IT development and tech innovation based on the internet can play a powerful role in education and also in poverty alleviation.
As an educational tech company with a strong sense of social responsibility, TAL is not only committed to meeting the increasingly diversified needs of society, parents and students for quality educational resources, but also actively leveraging the advantages of the internet in promoting education equality and inclusiveness.
We have conducted IT application cooperation projects with local governments in different provinces, with an aim to provide quality education resources to underdeveloped regions so as to help poverty alleviation and contribute to the economic transformation and upgrading of China.
A3 A strong and confident internet nation should not only have a well-established digital and IT infrastructure and competitive internet technology research and development and innovation capabilities, but also maintain a high IT literacy among its people nationwide.
China has been strengthening its fundamental IT development for more than 10 years. By keeping abreast of the international IT frontiers, China has set an example by establishing a powerful internet system and narrowing the digital divide.
At present, China has nearly 800 million netizens; 96 percent of the villages across the country have access to optical fiber; and the 4G mobile network for cellphone coverage is 95 percent of the country.
The Action Plan 2.0 for IT Application in Education announced by the Ministry of Education this year emphasized the importance and urgency of lifting the level of IT application and IT literacy. It also underscores the priorities of future IT and internet development.
A4 Over the past year, internet technology has shown its ability to influence every aspect of people's lives.
First, the application of internet technology is becoming more mature. Immersive experiences and virtual reality and augmented reality technology can bring new interactive experiences to people.
Besides, such scenario-based experiences can also be applied to education to make the classes more lively and interesting, so that the students can have a closer and more direct experience of multimedia learning and have better learning results.
Combining digital technologies with education will lead to "online teaching". The "Double Teacher Class" presented by TAL divides learning tasks based on such online broadcast technology. The "main teacher" is responsible for the learning part, through the means of online teaching; the "tutor" focuses on the practicing part and helps ensure that the students get good learning results.
A5 In this new era, the internet, cloud computing, big data and other information technologies are on the fast track of innovation and development. I think the industrial focus will be on self-adaptive learning products and services based on brain science.
At present, the integration of self-adaptive learning with big data and artificial intelligence is already quite popular but still needs to be improved. TAL keeps increasing its input in R&D in this field.
Through science-based analysis of and research on the learning process, we try to decipher the mystery of learning bottlenecks and make learning more effective.
In the future, measuring equipment based on brain science will be as convenient and popular as the mobile phone and other digital devices that we use today. I believe data-driven and user-experience-oriented products and services will stand out and lead the direction of future internet technology development, and make future life and learning smarter and better.