Juice up
Share - WeChat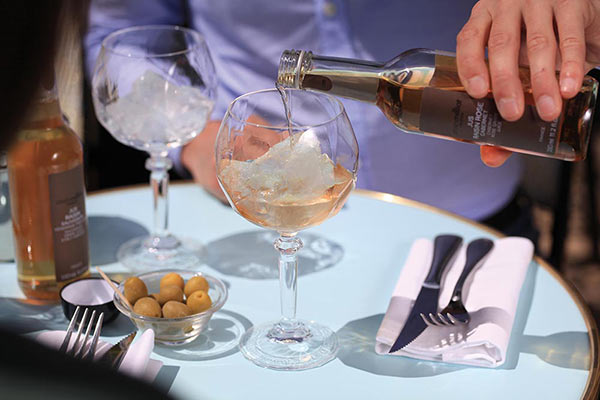 Does fresh fruit oxidise pretty quickly?
It does, which is why I buy at the best time and lock everything up under an extremely light stabilisation, which is a small pasteurisation. In the end, I offer a product that has the advantage of being stable, that will be very easily managed by our professionals and at the same time that will have the spark of a fresh fruit.
Sounds like it's quite close to wine in approach….
Yes, the only difference is that our product is not preservative-based; it's something that declines over time because it ages. However, there is an exception: black-red fruits that age exceptionally well. I have some in my personal stock and when I tasted a six-year-old Morello cherry juice, I was very moved because I had never tasted such an aromatic combination before. It was unbelievable! As a result, we are storing a few thousand bottles for a few black fruits that will be available in 2023.
Alain Milliat juices are available in Hong Kong at the Grand Hyatt, the Four Seasons, The Peninsula and Amber. For more info, visit alain-milliat.com.
Most Popular