Instant noodles steaming back to life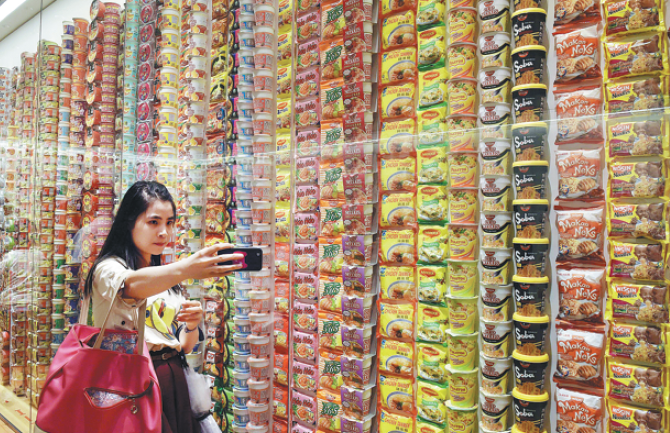 Market picks up after limpness
Meticulously making an original cup of instant noodles at a museum is high on Zhou Yi's agenda for her visit to Japan.
Since childhood, she has been unable to resist noodles, the comfort food, sometimes eating them boiled with an egg, vegetables and meatballs.
Zhou, 32, who works for a technology company in Beijing and is planning to visit the Cup Noodle Museum in Yokohama, Japan, this month, said, "As a big fan, it will be a unique experience to select my favorite soup and toppings from many varieties, and make my own style cup noodles."
Vincent Shao, business group director with consultancy Kantar Worldpanel, said China's instant noodle market has picked up in the past 12 months after sales dropped for three consecutive years. Consumers are being drawn back by continuous innovation throughout the industry.
Consumption of instant noodles in China reached 40.25 billion units last year, a rise of 3.3 percent year-on-year, accounting for 38.9 percent of such consumption globally, with China the largest market, according to the World Instant Noodles Association.