Teacher helps students in Northeast China learn heritage dialect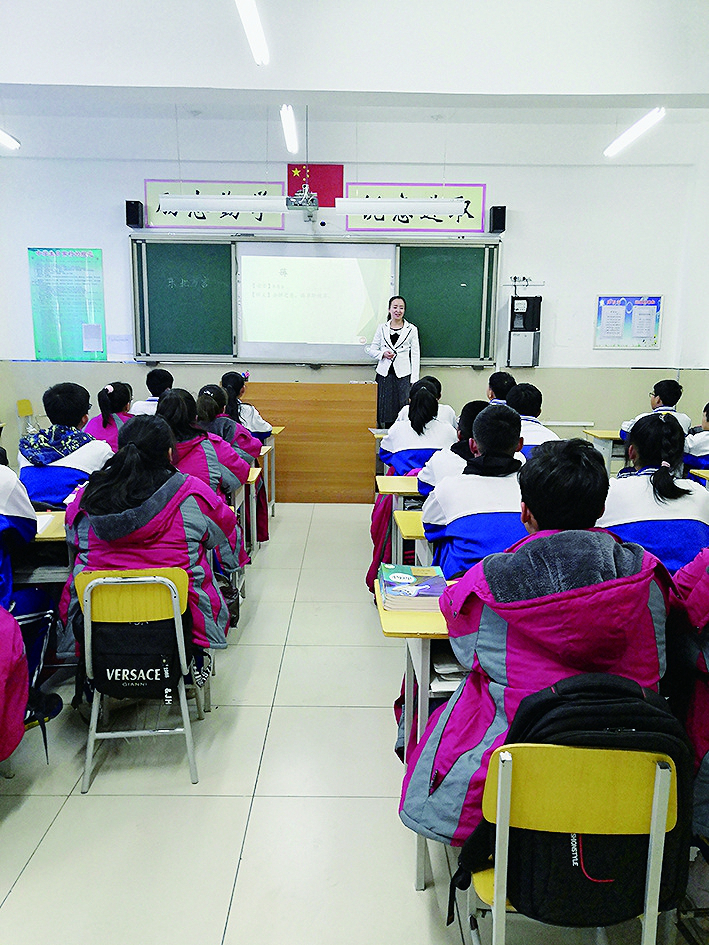 With the promotion of Putonghua across the country, more than 1 billion people in China speak the national standardized form of Mandarin as their mother tongue.
At the same time, Dongbeihua, or Northeastern dialect, has become more popular by the fact the dialect has a unique ability to make even the most mundane daily conversation sound comical.
About one year ago, An Bailin began to teach her students Dongbeihua at Xiachengzi Junior High School in Muling, Northeast China's Heilongjiang province.
"The course not only includes the language, but also includes the history of Northeast China, folk opera and customs," said An, 38, a Chinese language teacher at the school. "I just hope to help the students learn more about the local culture of their hometown."
"It is a positive attempt to pass the dialect on in a new form," she said. "For most students, their parents ask them to speak standard Mandarin or even English to adapt to society in the future. There is no environment for them to use dialect, so there have been fewer students speaking the dialect."
To well inherit the Northeastern dialect and the culture, the school opened the optional Dongbeihua course in the beginning of 2019, attracting more than 30 students to join in.