Teacher helps students in Northeast China learn heritage dialect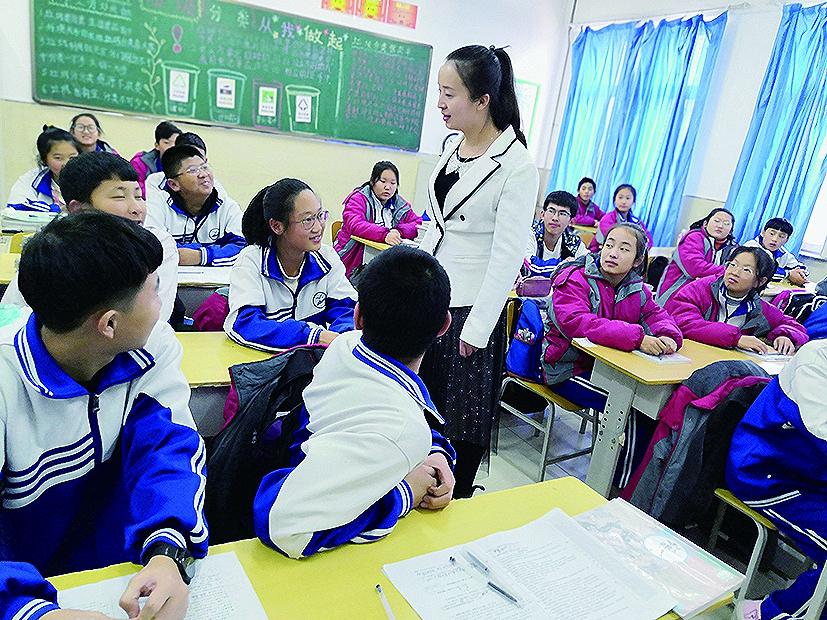 "At first, some students showed great self-confidence that they believed it would not be difficult for the northeasterner to speak Dongbeihua well, she said. "However, with the deepening of the curriculum, I found that the students could only speak some easy words and knew little about the meaning behind the dialect."
To raise students' interest, An tries various methods of focusing on the appreciation, analysis and practical use of the dialect.
For example, she chose video clips from interesting cartoons for her students to dub in Dongbeihua.
"The northeast is a multi-ethnic area and is home to the people of Han, Manchu, Mongol and Ewenki" heritage, she said. "The long history of the integration of ethnic cultures has gradually formed unique local customs and language habits. Dongbeihua is just the outcome of a variety of cultural fusions and is a vivid cultural geographical coordinate."
"Both Mandarin and dialect are the carriers of Chinese language and culture, and they are not opposite to each other," An said. "The process of teaching Dongbeihua is also the inheritance and promotion of local culture and history."
Deng Mingjuan contributed to this story