Olympic silver medalist Diaz dominates 55kg at SEA Games weightlifting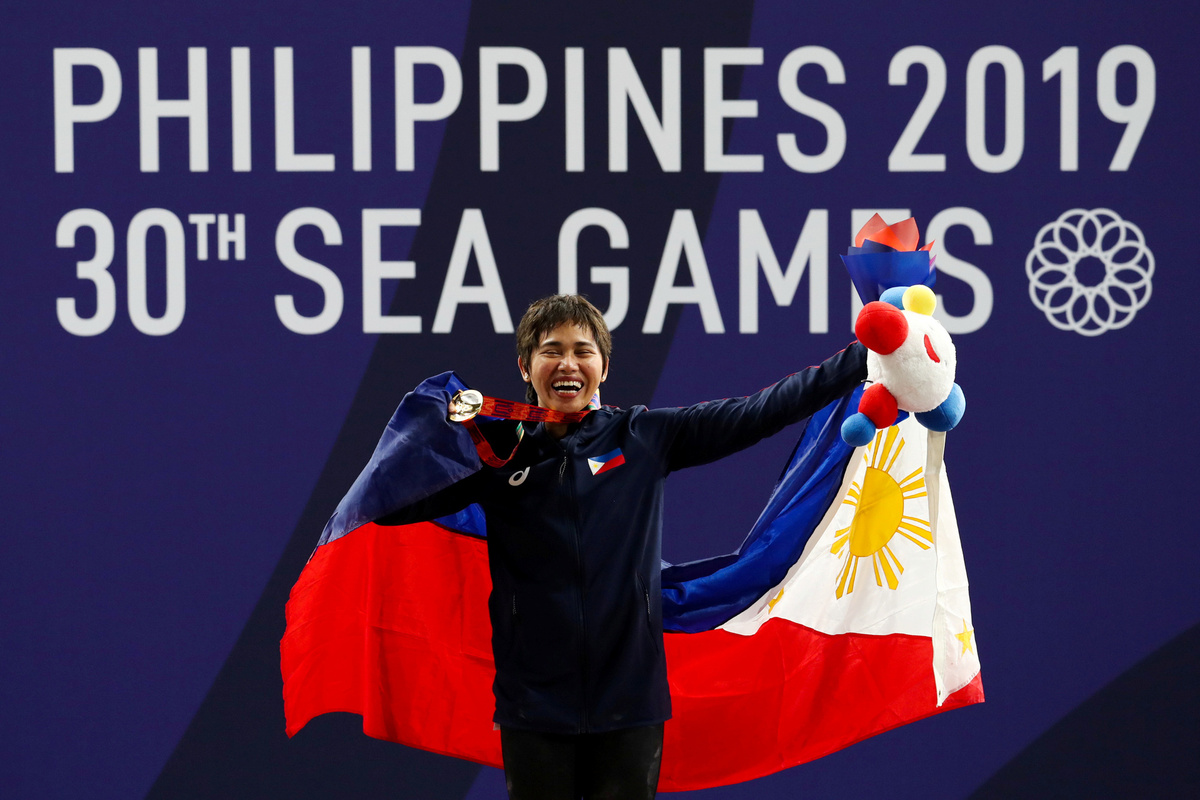 MANILA - The 2016 Rio Olympics silver medalist Hidilyn Diaz picked up her first Southeast Asian (SEA) Games weightlifting gold at women's 55kg division event here on Monday.
In front of home crowd, Filippino Diaz lifted the heaviest weight in snatch at 91 kilograms in her second attempt and registered 120kg in her third attempt in the clean and jerk for a whopping total of 211kg.
The 28-year-old, who had won two bronzes in the 2019 IWF World Championship in Pattaya in Thailand, said after the competition that the SEA Games forms part of her preparations for qualifying tournaments for the 2020 Tokyo Olympics.
"This year has been so good to me and I've made large progress in terms of training and technique," said Diaz who also owns a gold medal in the Asian Games. "We're on the right track for 2020."
As the country's sports icon, Diaz already competed in three SEA Games (2007, 2011, 2013) and delivered two silver medals and a bronze.
She was denied a chance to earn the country a gold medal in the 2017 SEA Games after host Malaysia scrapped women's weightlifting that year.
"Diaz carried a heavy burden, fighting to pursue a better performance on home soil. But I think she has done her best to prove herself as one of the toughest female weightlifters in Asia," Gao Kaiwen, Diaz's Chinese coach, told Xinhua.
Her opponents, Nguyen Thi Thuy of Vietnam and Juliana Klarisa of Indonesia, snatched silver and bronze medals separately.
The Indonesian Windy Aisah grasped the gold in women's 49kg class with a total lift of 190kg, while her compatriot Eko Irawan claimed the championship of men's 61kg with a total of 309kg on the same day.
The Asian weightlifting powerhouse Thailand and the host Philippines lead the cast of eight nations trying to dominate the four-day weightlifting tournament, which will end on Wednesday at the Ninoy Aquino Stadium in Manila.