How AIIB is electrifying rural Bangladesh, India
Share - WeChat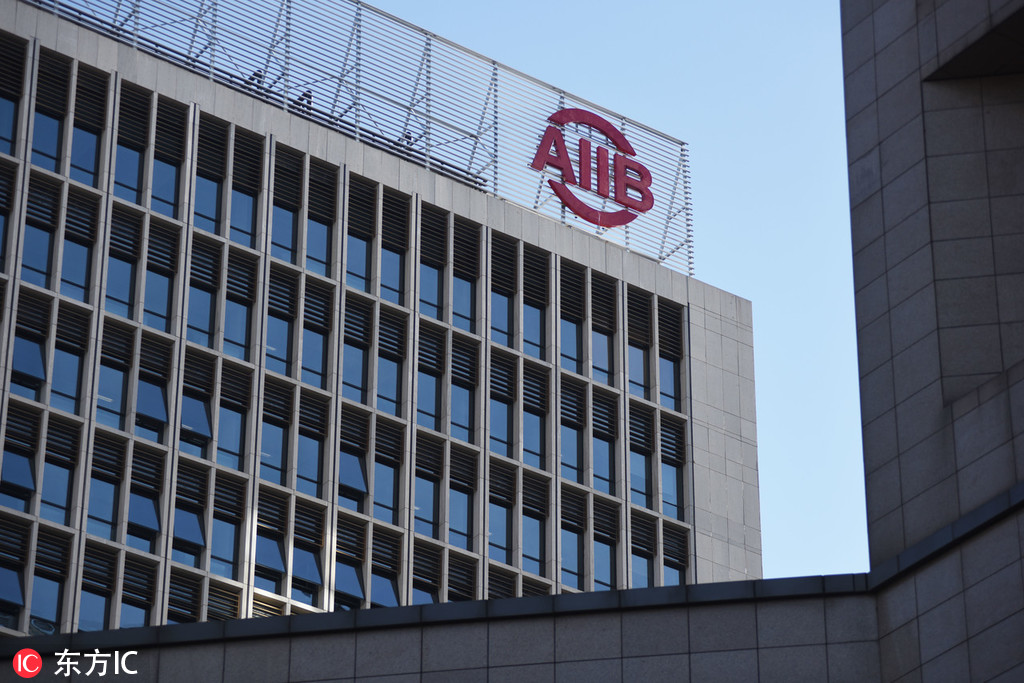 DHAKA/MUMBAI - Around 7:00 pm, in the remote Bangladeshi village of Padmo Para, a light bulb lit up Fatima Khatun's home -- That allows the knowledge-thirsty pupil to read for hours even after dark.
However, over a year ago, what she could do at that time of the day is to light a candle or go to sleep.
"In the past, our village did not have electricity," Khatun said. "So we had to go to bed at 7:00 or 8:00 pm."
"We did not score well in exams" as a result, she said.
The village gained access to electricity in 2018 when power was delivered there under a Bangladeshi project financed by the Asian Infrastructure Investment Bank (AIIB), a China-proposed multilateral lender.
The project has increased the availability and sustainability of power in Bangladesh and brought expanded and more reliable service to rural residents. It is among the first batch of projects approved by the AIIB Board of Directors in 2016.
Power lines has brightened the village, both literally and metaphorically.
"Now our study will not be influenced by darkness," said Satu Akhtar, another schoolgirl in the village. "Our scores are getting better."
"We now have refrigerator and TV, and I can watch TV after I finish homework," she added.
While houses made of iron sheets and mud are a common feature in Padmo Para, the primary school, a two-story brick building, is the most eye-catching architecture in the village.
Next to the building's staircase is a new energy meter installed last year, a game changer for about 150 students studying here.
"When there was no electricity (and no electric fan), students could hardly concentrate in class (due to the hot weather)," said Md Aminul Islam, principal of Padmo Para primary school.
The principal was delighted to find that "ever since electricity is available in the school, students are active in class every day."
"They listen to class carefully and get good grades," he said, expressing gratitude to the AIIB's efforts to help deliver electricity.
"Life is improving," said villager Sirajul Islam.
"After we got electricity, it became much easier for the kids to study," he said, adding that "now we can irrigate rice paddies using electric pumps."
Yee Ean Pang, director general of AIIB's Investment Operations Department, said the bank approved $165 million for the Bangladesh project, which has benefited 12.5 million people in rural regions in the South Asian country.
China has spearheaded the creation of AIIB, and since then, it has attracted more partners, with its current members at 100, Pang said.
As the Beijing-headquartered AIIB said on its website, "By investing in sustainable infrastructure and other productive sectors in Asia and beyond, we will better connect people, services and markets that over time will impact the lives of billions and build a better future."
In southern India, farmer NS Rajkumar is also expecting the region to bid farewell to frequent power outages thanks to the Transmission System Strengthening Project sponsored by the AIIB.
Power cuts made life more difficult for local residents, and affected agriculture during the dry season, said the farmer.
The AIIB transmission project is expected to put an end to perennial power cuts in the region, and Pugalur where Rajkumar lives will be a key link in the project.
"AIIB will continue to promote multilateralism," bringing partnerships together to "better the lives of the people," Pang said.
"That is the power of multilateralism," he added.
Multilateralism focuses on sustainable development, AIIB President Jin Liqun said in July when the development bank further expanded its membership to 100.
As a major AIIB shareholder, China has clearly demonstrated its role as a responsible country, which strives "not just for its own benefits, but also for the world's development," Jin said.