Right on cue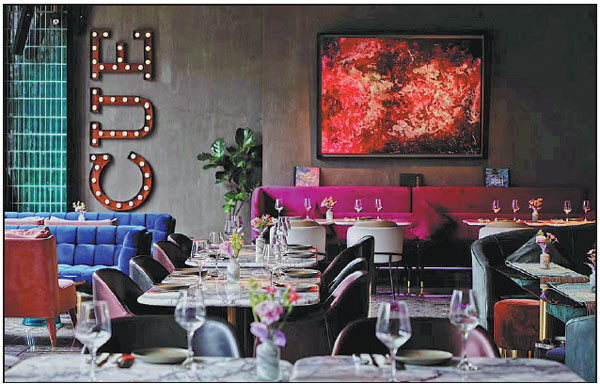 Fusion chef Wu Jiabing's appetite for creating crossover cuisine is wowing diners at a new bar-restaurant in the capital - and so is its killer cocktail list.
As the clock hit 9 pm on Thursday, the lights were killed and the candles on the tables lit.
Tables were moved aside to create a stage, and by the time the band began to crank out the opening bars of Love You Like A Love Song, the transformation from restaurant to bar was complete.
This is all part of the routine at Cue restaurant and bar, which sees a jazz band drop by on Wednesday, the A-one Band pick up their residency the following evening, and the stage given over to DJs on Friday and Saturday nights.
Opening in May, Cue offers a relaxing space for busy Beijing office workers to kick back in and enjoy their food and drinks, and a balcony for people to enjoy the sunset and views over the city.
The cocktails at the restaurant are listed in chronological order from the date of their invention, from 1803's Old Fashioned - a mix of bourbon, brown sugar, bitter soda and orange peel - to 1987's Cosmopolitan - a blend of vodka, Cointreau, cranberry juice, yellow lime juice and syrup, topped off with a cherry.
"The youngest three drinks on our cocktail list are lighter and sweeter, and more suitable for ladies," says Yuan Xiaodong, the founder of Cue.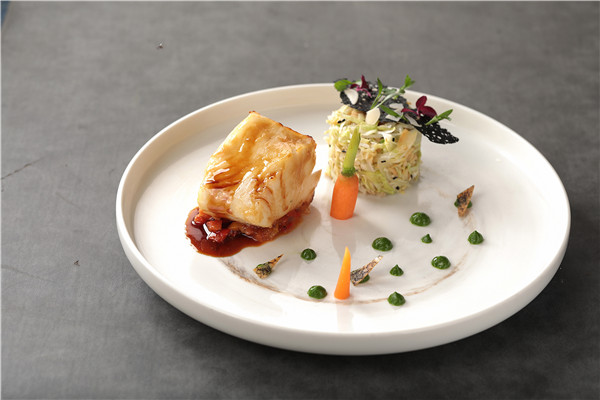 A group of female friends once ordered every cocktail on the list - from the oldest to the youngest. According to Yuan, Cue is creating a new original cocktail list which will shortly be released. "Some of our regular clients have already tried our new cocktails," he says.
The food at Cue is the same style whether it is operating as a restaurant or a bar - fusion cuisine. Chef Wu Jiabing has worked with Western cuisine and Southeast Asian cuisine for 18 years, and he specializes in mixing different cuisines and creating his own style of dishes.
"None of the dishes on the menu are cooked in the traditional way. Each one has a new flavor or seasoning added to it, whether it's from Asian or Chinese cuisine," Wu says.
The boneless grilled spring chicken is one of the most popular dishes at Cue. Wu debones the chicken breast and thigh, and then marinates the meat with Greek yogurt and a dozen Indian spices for 12 hours. "The yogurt is to counter the fattiness and seal in the juices of the meat," he explains.
He uses two bamboo sticks to flatten out the meat and allow it to cook evenly. He first grills the chicken to leave a beautiful pattern on the skin before placing it in the oven. Wu makes a tomato and cashew nut sauce to pair with dish.