Innovation smooths bumps in 5G rollout
Share - WeChat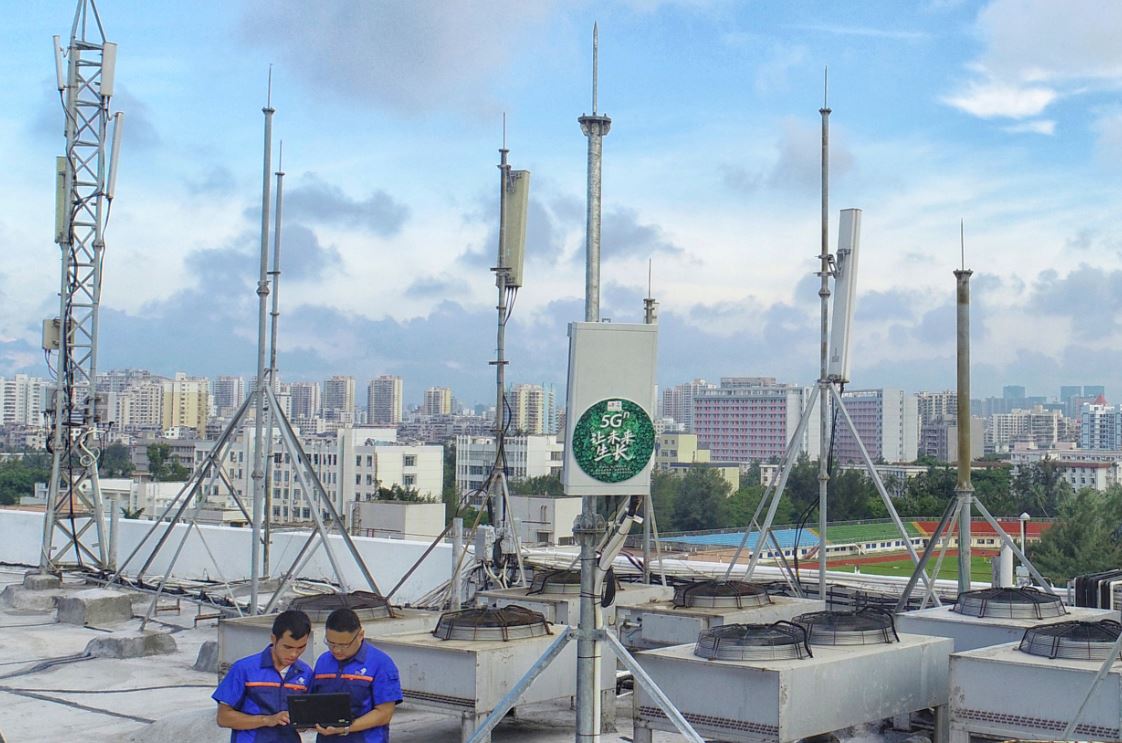 Huawei working with telecom carriers for tech, industrial solutions to face the challenge of insufficient sites
As the world is at the tipping point for large-scale 5G network rollout, the global telecom industry faces a common challenge: how to quickly and efficiently find enough sites for 5G base stations.
It is a grave challenge, for 5G technologies use a higher frequency than 4G, and each 5G base station covers a smaller area than its 4G counterpart. Moreover, 5G will see wider industrial use, further increasing the demand for network coverage. As a result, far more base stations, with some estimating as much as three times base stations, are needed in the 5G era than in the 4G era.
To overcome the difficulty, Huawei Technologies Co, the world's largest telecom equipment maker, is working with telecom carriers and tower operators including China Tower Corp on innovative technological and industrial solutions.
"The challenge of acquiring 5G sites and the growing 5G network density represent a key contradiction that affects large-scale 5G deployment," said Qiu Zheng, vice-president of site domain at Huawei's wireless product line.
Also, contrary to public perception that telecom equipment accounts for the majority cost of base stations, Qiu said every $100 that telecom operators invest in base station construction, $60 is spent on site acquisition, civil work, power supply, and other auxiliaries.
The estimated proportion is even higher in the research of the global telecom industry association GSMA Analytics. According to its study, 80 percent of the total construction cost of base stations lie in site acquisition, civil work, power supply, and other auxiliaries.
With this in mind, Huawei has launched the Open Site initiative to convert utility poles into telecom poles, helping operators with massive 5G site acquisitions and optimized site costs.
Under the initiative, Huawei has collaborated with multiple partners to jointly provide 5G sites quickly and efficiently. Major achievements have been made in promoting site approval simplification, as well as developing open 5G pole site standards, which are essential for preparing public resources for long-term 5G development.
In Shanghai, for instance, Huawei has partnered with the municipal government to draft standards on how to better facilitate large-scale pole site deployment with reduced costs.
Moreover, Shanghai has rolled out plans to provide 30,000 5G sites by the end of 2020 simply by building or turning utility poles into telecom poles along its 500-kilometer roads. That is equivalent to 75 percent of the current total number of 5G sites in Shanghai.
"If without the plan, it takes about 12 months for telecom tower operators in China to find proper sites by going through the sophisticated processes of mapping sites and negotiating with property management companies for good rentals and stable power supply," Qiu said, adding that in the United Kingdom, the process could even take as long as 36 months.
But with the Shanghai plan, telecom base stations can be directly equipped to the 30,000 5G-ready poles, greatly saving time and boosting efficiency, the executive said.
Tong Jilu, chairman of China Tower Corp, which manages most of China's telecom towers, said the company has already prepared more than 10 million towers and poles for 5G by leveraging the existing resources of railway, real estate, power grid, transportation and other sectors.
"About 80 percent of micro 5G base stations nationwide will be hung on existing electric poles, light poles and other forms of towers, which will dramatically lower the costs and quicken the rollout of 5G in China," Tong said.
Foreign countries including Japan, the UK and South Korea are also jumping on to the bandwagon. In Germany, for instance, telecom operators have partnered with seven departments to draft and publish the guidelines in August on how to better open public resources including traffic lights, bus stations and road signs to the telecom sector for potential 5G sites.
Multinationals including Signify, formerly Philips Lighting, Schreder and JCDecaux Group, the largest independent outdoor advertising agency in Europe, are also responding positively to its initiative to address the challenge of sites acquisition, Huawei said.
On top of making it easier to acquire 5G sites, Huawei also has innovated a slate of simplified solutions to lower costs for telecom carriers, including reducing trouble involved in climbing poles to install base stations and offering diversified services and products to help them map network construction routes for different scenarios.
When it comes to the challenge that 5G base stations are extremely power-hungry, the Shenzhen-based company also unveiled a solution called 5G Power. By integrating artificial intelligence into the service, Huawei aims to help telecom operators cut electricity bills and offer stable power supply in a fast and efficient manner.
"5G is set to integrate with a wide range of sectors and Huawei is dedicated to offering the best site and power products to help quicken large-scale 5G deployment," Qiu said.