Chinese and Swedish folk musicians hold dialogue in Beijing
Share - WeChat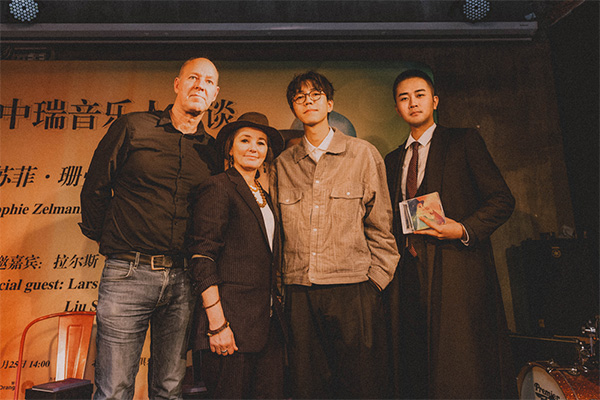 On Nov 25, a dialogue between Chinese and Swedish musicians was held in Beijing.
The activity was held by WantU Music with the aim to promote communication between folk musicians in China and Sweden. Chinese musician Chen Hongyu and Liu Shuang and Swedish musician Sophie Zelmani and her music producer Lars Halapi attended.
They discussed topics like their recent work, the influence of their backgrounds on their music styles and musicians' incomes.
According to Halapi, "Since the environment for making music is improving, music copyright is more and more emphasized. As a result, musicians are expected to provide quality works for further development."
Zelmani says she will give touring concerts in several cities of China in 2020.
Chen says he may have more cooperation on music with Zelmani in the future.
Most Popular