Artisans carve out cultural paths at Bengbu forum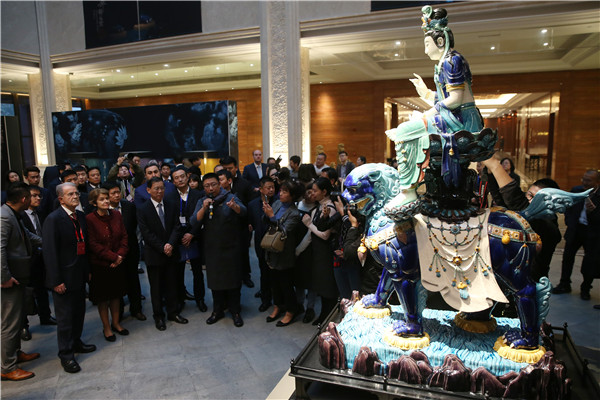 Practitioners from Italy and Japan are discussing creative ideas with their Chinese counterparts.
At a concert held during the sixth annual conference of the Taihu World Cultural Forum, Gabriele Morandin, an associate dean at the Bologna Business School, enjoyed hearing The Caprice of the Belt and Road, a work blending musical elements from countries taking part in the initiative.
"This work of music describes the friendship between the countries today, and predicts the fruitful discussions between us going forward," said Morandin at a seminar titled "past and future of China-Italy cultural exchanges" about the protection and development of traditional crafts, held in Bengbu in East China's Anhui province on Nov 18 as part of the cultural forum.
Experts from both China and Italy attended the event.
"China and Italy are the starting point and a destination on the ancient Silk Road, and both countries have a history of communication," Lin Cunzhen, deputy director of the School of Design at the Central Academy of Fine Arts, said at the forum.
"In the 21st century, the two countries are even more closely linked through the Belt and Road Initiative.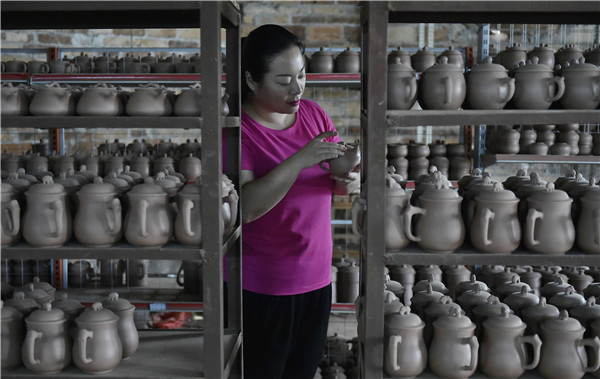 "Traditional Chinese crafts, with their history of several thousand years, are carriers of Chinese culture. On the other hand, Italian crafts are famous worldwide, both for their long history and their contemporary appeal," said Lin.
Antonio Farese, director of the board of the Italian Chamber of Commerce in China, described the development of handicrafts throughout human history. He said although industrial production techniques may have replaced many old crafts now, "the spirit shown in making handicrafts can still be seen in modern creative design, and serve as the basis for modern industrial production".
"Crafts are not only a way of working, but also a way of thinking," said Farese.
This notion was echoed by Li Bosheng, a national-level inheritor of intangible cultural heritage in Beijing jade carving, who described the influence of this art form on his way of thinking.
"Carving jade is just like cultivating myself according to some kind of natural doctrine," said Li.