Zhejiang symphony celebrates Portugal ties
Share - WeChat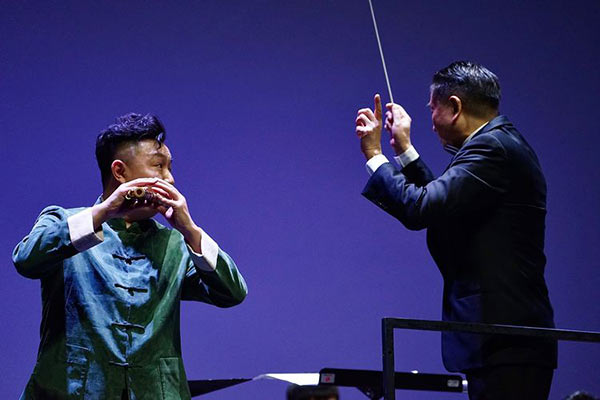 Marking the 40th anniversary of the establishment of China-Portugal diplomatic ties, Zhejiang Symphony Orchestra gave two performances at the Teatro Municipal de Portimao and Teatro de Figuras on Nov 16 and 17.
Entitled "Moonlight Over Oceans & Nations", the orchestra performed under the baton of conductor Hu Yongyan, featuring repertories including Maurice Ravel's Piano Concerto for the Left Hand and a new Chinese music piece, titled Liang Zhu. The piece by Yu Yang celebrates the 5,300-year-old Liangzhu ruins in Hangzhou, which were added to the UNESCO World Heritage List this July.
In addition to the Chinese musicians, Portuguese pianist Adriano Jordão was featured at the concert on Nov 16. On Nov 17, the orchestra performed under the baton of conductor Armando Mota, with programs including Dmitri Shostakovich's Festive Overture and Sergei Rachmaninoff's Piano Concerto No. 2.
Supported by the Foison Culture, a Beijing-based company, the orchestra also gave a performance at Teatro Victoria Barcelona, Spain on Nov 19.
Most Popular