Colorful touch to cross-cultural bonds
Share - WeChat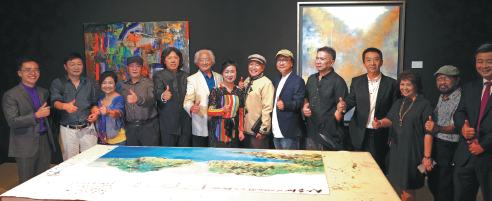 As part of a bilateral cultural collaboration, artists from China and the Philippines come together to raise awareness about the importance of environmental protection in Asia. Li Bingcun and Willa Wu report.
A bilateral exchange program between Chinese and Filipino artists has added a colorful touch to the people-to-people connectivity of the two countries, as it has aroused a spirit of affinity and sparked inspiration drawn from distinctions, participants say.
The program, entitled In Harmony With Nature, was a two-month dialogue that brought together 10 artists from China and the Philippines. In two separate trips in September and October, they were invited to paint and showcase the beauty of nature in both countries, with the aim of raising awareness about environmental protection.
All of their paintings created during the trips, together with other representative works of the artists, have been exhibited in Manila and Shenzhen for nearly a month since. The two exhibitions involved more than 100 artworks.