Audi joint venture sets off on new energy path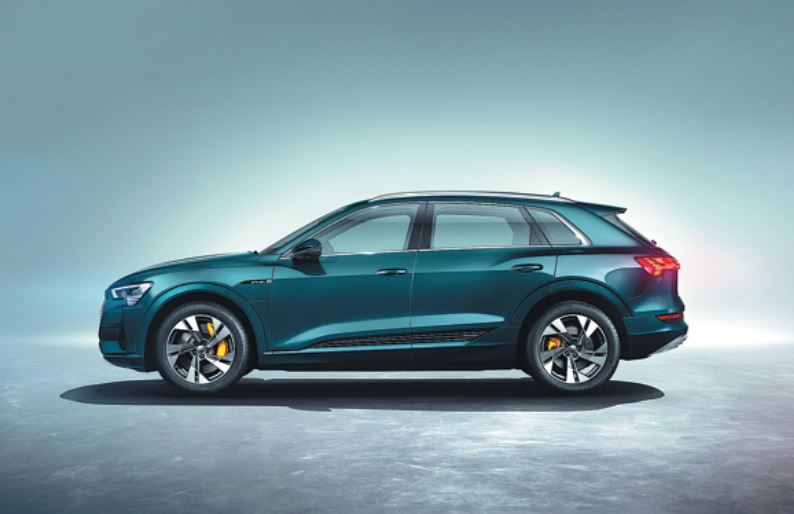 FAW-Volkswagen Audi launched its first two electric SUVs in China last week, starting the German brand's campaign to become the top premium electrified mobility provider in the country.
One of the two models is the e-tron, the brand's first ever electric vehicle and also the first premium C-Class electric SUV in the market.
The model, which has a range of 470 km on one charge, is now built in Audi's plant in Brussels, Belgium. Local production will begin sometime in 2020 at FAW-Volkswagen Audi's plant in Changchun, Jilin province.
"We are dedicated to becoming the No 1 premium supplier when it comes to electric mobility and to raising electric mobility to the next level through technological excellence. The e-tron is the representative result of our efforts," said Marco Schubert, president of FAW-Volkswagen Audi Sales Division.
The e-tron, with a wheelbase of 2,928 mm, offers the same spaciousness and comfort of the brand's typical full-size models.
A new generation of the Quattro drive, the electric all-wheel drive, ensures excellent traction and performance, enabling acceleration from zero to 100 km/h in 5.7 seconds.
The model can finish 80 percent charge in about 40 minutes via fast direct current charging. And its thermal management system ensures the batteries work within an optimal temperature range of 25 C to 35 C.
"We merge the new world of electric mobility with over 100 years of experience in manufacturing premium cars," Schubert said.
The other vehicle launched last week is the Q2 L e-tron. As an A-class premium electric SUV, it currently doesn't have a rival in the segment.
Manufactured at the FAW-Volkswagen plant in Foshan, Guangdong province, the model is specially designed for the Chinese market and is the joint venture's first locally produced electric model.
The Q2 L e-tron has a maximum output of 100 kW and a top torque of 290 Nm. It has a wheelbase of 2,628 mm, same as that of the gasoline-powered Q2 L SUV.
It is mainly targeted at urban scenarios, providing a more personalized option for younger customers, said the carmaker.
Sun Huibin, executive vice-president of FAW-Volkswagen Audi Sales Division, said the brand will continue to enrich its lineup of electrified vehicles including hybrids, plug-in hybrids and electric cars based on its MLB evo, MEB, J1 and PPE platforms.
Models built based on the MLB evo platform include the e-tron, the gasoline Q8 and Lamborghini's Urus. The MEB is a modular platform developed by Volkswagen AG for electric cars.
The J1 is developed by Porsche, with the electric Taycan built on it. The PPE, which stands for Premium Platform Electric, is developed by Audi with Porsche, both subsidiary companies of Volkswagen.
Sun said FAW-Volkswagen Audi has a number of after-sales services to benefit and assist electric car owners.
Among other things, the company offers a three-year 55 percent residual value guarantee for the e-tron and the Q2 L e-tron, and unlimited road rescue services within three years.
Sun said the company will build a charging network that will enable its electric car owners in China to find a charging pole within a 10-minute drive, and 200,000 charging poles will be available in 300 cities in 2020.