Carmakers put electric fleets on parade for current climate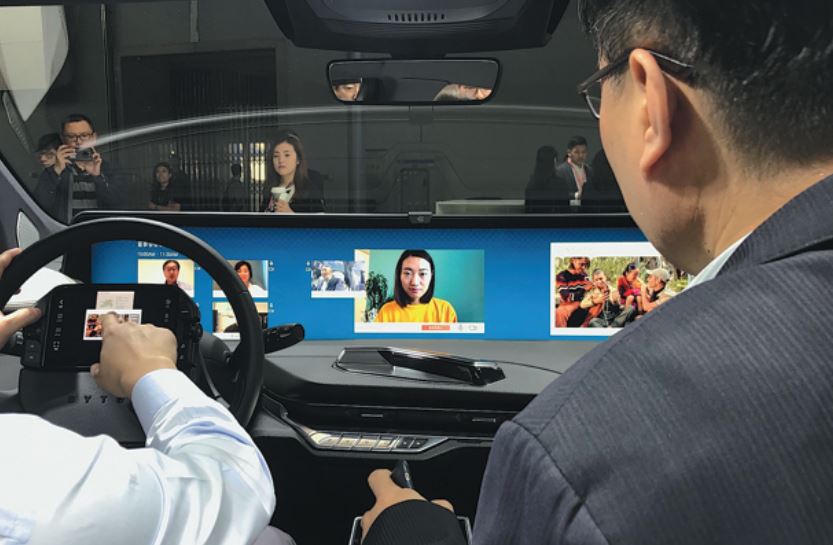 Chinese startup Byton, which is putting itself up against electric models from Audi, BMW and Mercedes, is debuting the M-Byte, its first model, which is to start production at its plant in Nanjing, Jiangsu province in 2020.
The most striking feature of the model is its 48-inch touch screen console, which enables a number of functions such as watching movies, playing games and facilitating meetings.
Byton said new-generation vehicles should be used as another living space and be more than just a tool for transport.
Enovate, a startup established by former Volkswagen executives, is showcasing its ME7 SUV and ME-S sedan at the event.
The startup has also released a new service initiative, saying that services will play a more important role than before in the era of smart and connected vehicles.
"Service is crucial. What customers buy is more than just products. After-sale service offers great value," Xiang Dongping, chief marketing officer of Enovate.
BAIC Group's Arcfox brand is representing the pinnacle of group's campaign in terms of new energy vehicles.
Ma Fanglie, president of BAIC's new energy arm BJEV, said the carmaker has been integrating worldclass resources to sharpen the competitive edge of the brand.
Its models will be built at a plant co-owned by BAIC and Canadian automotive supplier Magna, and Arcfox will conduct technical testing at a lab Daimler built with BAIC.
Chinese technology giant Huawei will provide connectivity and 5G-related solutions for Arcfox models, the company said. The two are also developing Level 3 and Level 4 autonomous driving technology for the brand.
Cao Yingying and Zhang Dandan contributed to the story.