Pure EVs required for new online ride-hailing cars in Shenzhen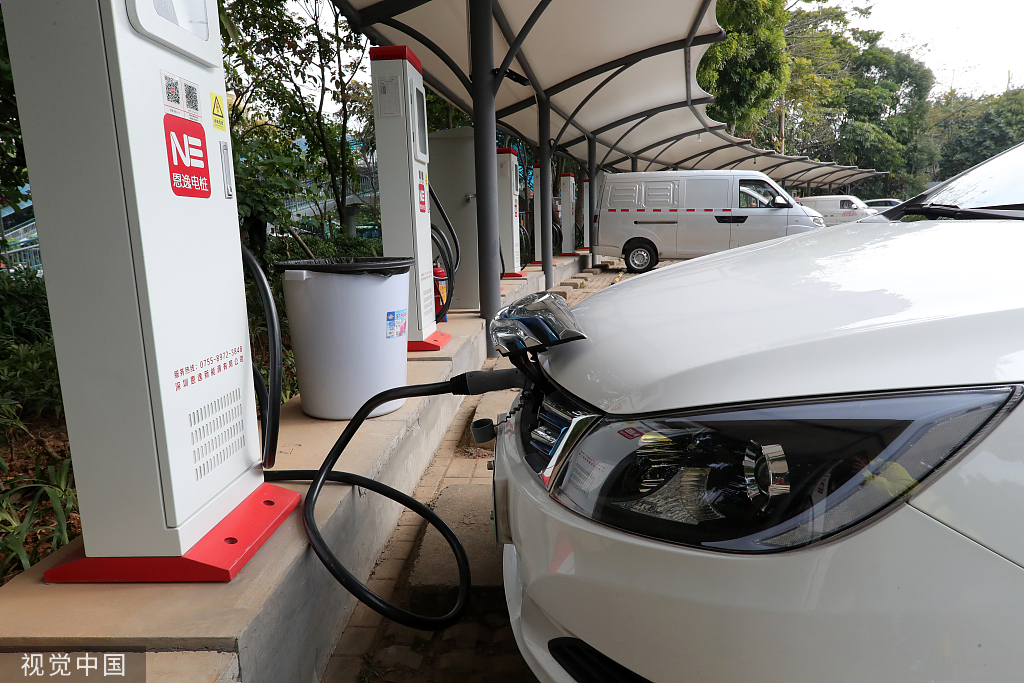 Newly registered cars for online ride-hailing services are required to be pure electric vehicles in Shenzhen, South China's Guangdong province. The interim regulation measure will take effect Dec 1, according to the city's transportation regulator on Tuesday.
Mutual recognition has also been achieved for driver's qualification certificates between the city's taxis and online ride-hailing vehicles, said a policy interpretation document from the regulator.
Safety management has been highlighted in the revised measure, safeguarding the legitimate rights and interests of drivers and passengers, and improving service quality, the document said.
For drivers, physical and mental health as well as driving qualifications are required for dynamic management by ride-hailing service providers, and those who are not suitable for the service should be suspended from their posts and reported to the transportation authorities.
A service evaluation system should be established by ride-hailing platforms, providing passenger channels for service assessment and the right for drivers to complain. Drivers can also refuse or terminate service to passengers who do not comply with regulations, instead of suffering economic penalties or other restrictions by platforms.
In addition, ride-hailing platforms should provide passengers the number of vehicles available for hailing and pricing rules within a radius of 3 kilometers, so as to guarantee passengers the right to know and choose.
The retention period for business data stored by platforms will be extended from two years to three years, according to the document.