Seawater rice test yield holds promise for harsh lands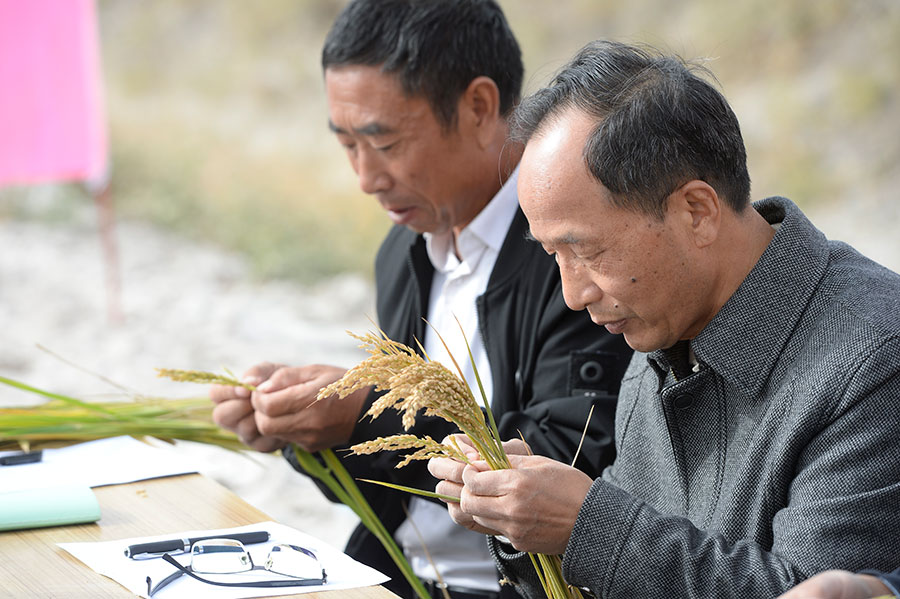 The seawater rice, developed by agricultural scientist Yuan Longping and his team, achieved a theoretical yield of 546.74 kilograms per mu (0.07 hectares) in a paddy in Yopurga county, Xinjiang Uygur autonomous region.
The figure was announced after a strict and public evaluation last month by a production testing expert group, which consisted of four renowned rice experts.
Yuan Longping's research team, which started planting rice in the saline-alkali field in 2018, expanded their experimental rice field to more than 20 hectares this year in the county, located near China's largest desert, the Taklimakan.