Gaining a 'bird-watcher's-eye view' of the natural world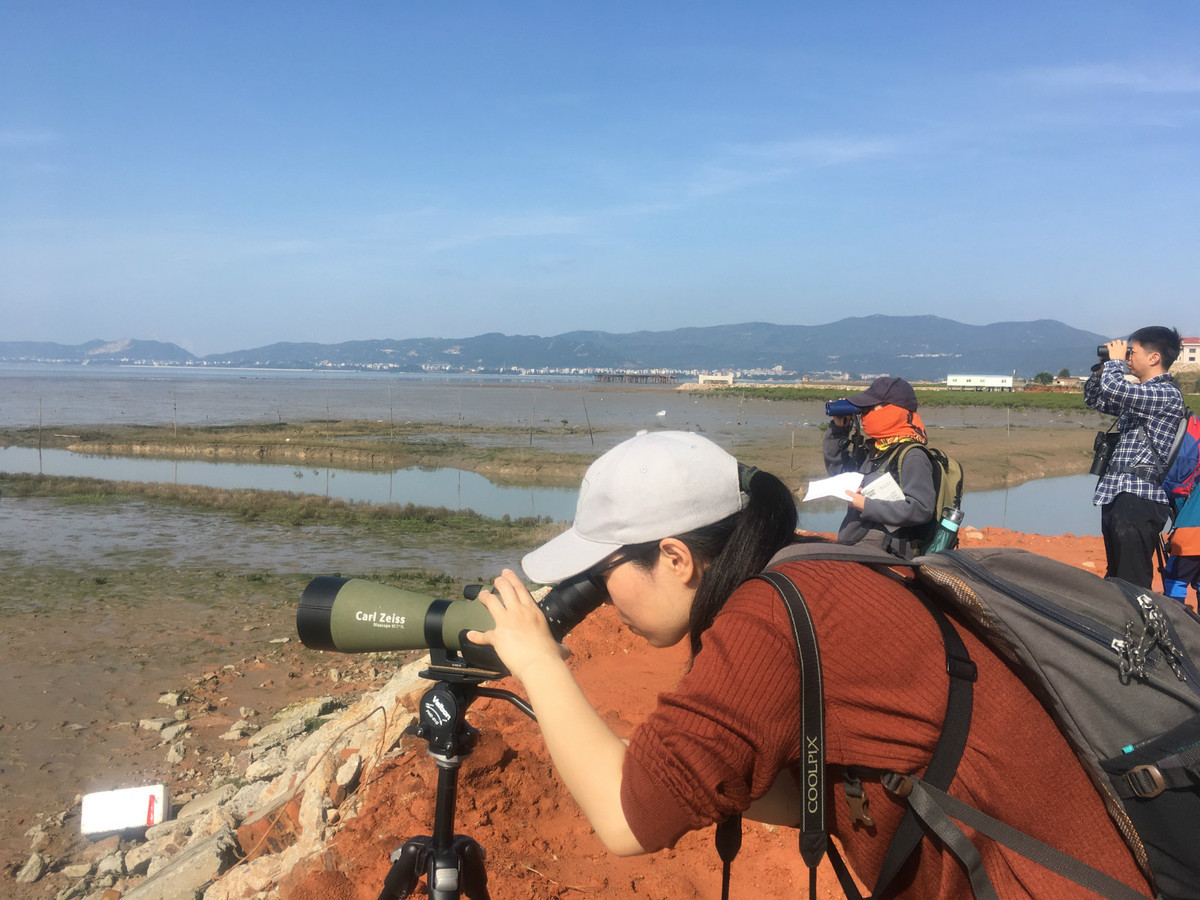 When my husband and I spotted a dusky brown bird bobbing on a rock in a stream not far from the family home in rural Zhejiang, a feeling of excitement swept through me.
"That's a dipper, I'm certain of it!" I whispered in his ear, prompting him to reach for the camera draped over his shoulder and snap a photo.
The last time I laid eyes on such a bird was in Yosemite National Park, while trudging up switchbacks that rose 300 meters from the valley floor to the top of Upper Yosemite Falls. There, I encountered a bird perched on a rock near the cascading waters, and my hunch was later confirmed in the pages of the North American bird guide in my backpack: I had seen an American dipper. The sweat slathered across my brow as well as sore feet and legs seemed a worthy trade-off for a glimpse of the only aquatic songbird in North America and one capable of "flying" underwater, as a nature documentary on TV had revealed. It didn't count as a rare sighting, since the dipper isn't endangered.
Still, the majesty of one of America's most picturesque national parks framed the moment, leading me to cherish this bird-one not native to the Cleveland, Ohio, region where I grew up-all the more.
Never did I expect that, instead of spending hours on a strenuous hike up the granite cliffs of Yosemite, I only needed to venture on a short walk from my husband's family home, tracing a mountain creek that cut through the valley.
This brown dipper, as if taking the stream as a stage, didn't disappoint with its performance. It "danced" before us on the rock and then flew off in a dramatic flourish, belting out a rhythmic series of "bzzzzzzzt" calls that sounded like raspy, but adorable, whistles. Jun's camera, meanwhile, kept clicking away with such a singular focus, reflecting how much he had also embraced this charming little bird.
Why had Jun, who had long known of my passion for birdwatching, never mentioned the dippers in his hometown? The answer surprised me-he hadn't seen them before. Had their drab, brown plumage rendered the dippers forgettable, or easily confused with others? Or had the birds, after years of seeking refuge in wilder and more remote streams, quietly reclaimed their place in the village as the local environment improved?
Whatever the reason, their discovery sparked the formation of our two-person "Rural Zhejiang Birdwatching Club".
Together, we remapped the entire landscape of Jun's village with further sightings of birds new to one or both of us, from the jewel-like kingfisher and its rainbow of plumage that shimmered in the sun to the nearly four-foot wingspan of a large owl that catapulted out of the bushes and passed above our astonished faces. Each sighting added a fresh layer of fascination to our lives and the feeling that, even in familiar territory, we could always encounter something new.
So next time you're out in a park, the woods or even just a countryside village, keep an eye open for those feathered friends flitting about. With a little patience-and luck-you too can experience the transformative power of having a "bird-watcher's-eye view" of the world.
Most Viewed in 24 Hours
China Views