Thiem beats Djokovic in 3-set epic to advance at ATP Finals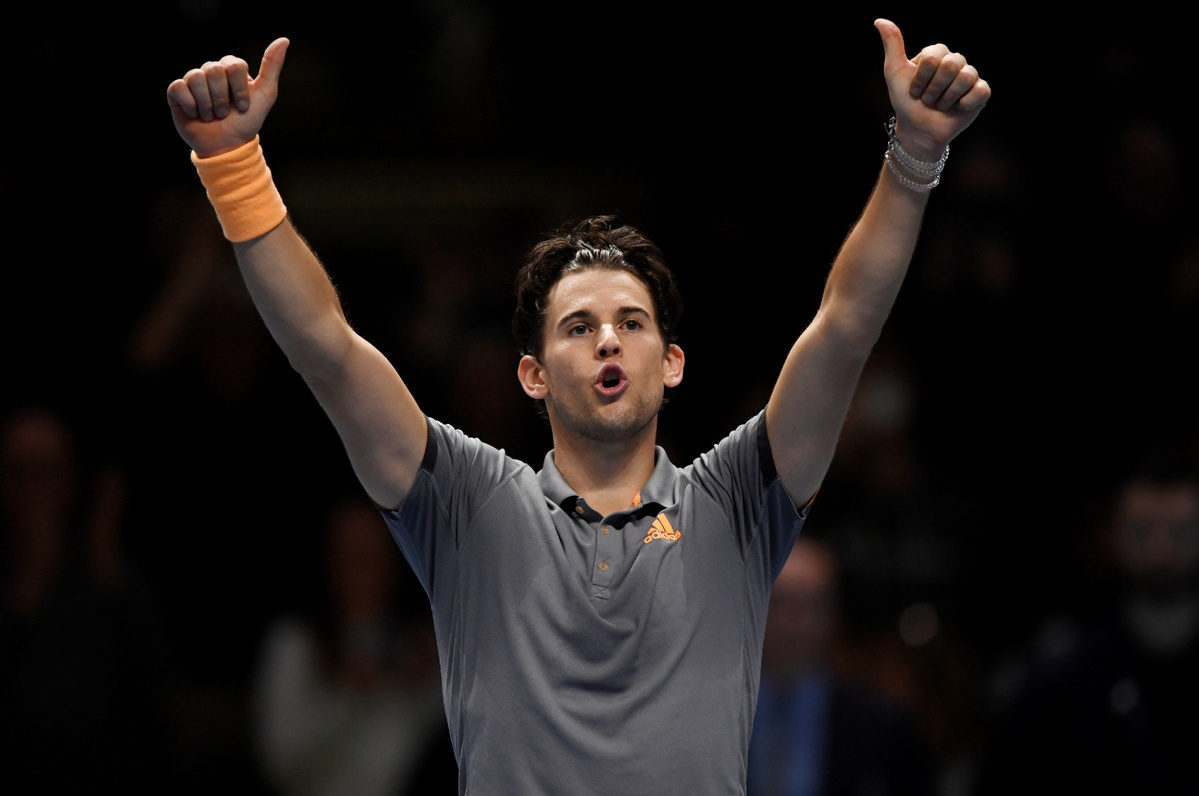 LONDON — Dominic Thiem landed one too many punches even for Novak Djokovic to handle.
In a seesawing crowd pleaser that lasted nearly three hours and featured a handful of momentum shifts in the third set, Thiem outlasted Djokovic 6-7 (5), 6-3, 7-6 (5) on Tuesday to become the first player to advance from the group stage at the ATP Finals.
"It was maybe the best match I ever played," said Thiem, a two-time French Open runner-up. "It was a real classic and epic match which will happen from time to time at these big tournaments. It had everything — He was up; I was up. He was playing amazing points. Me, I was playing amazing points."
Djokovic twice rallied from a break down in the third set and led 4-1 in the tiebreaker, but Thiem then won five straight points — taking his total number of winners to 50 for the match — before converting his second match point.
"I don't think I have experienced too many matches like this where my opponent just goes for every single shot," Djokovic said. "I mean, he was unbelievable."
The result leaves Djokovic facing a winner-takes-all match against Roger Federer - in a highly anticipated rematch of this year's Wimbledon final - to decide who will join Thiem in the semifinals.
Federer beat Matteo Berrettini 7-6 (2), 6-3, which means he and Djokovic both have 1-1 records before meeting in their last round-robin match.
Thiem is 2-0 after wins over Federer and Djokovic, and Berrettini is out of contention at 0-2.