Designer Hu Sheguang presents beauty at all ages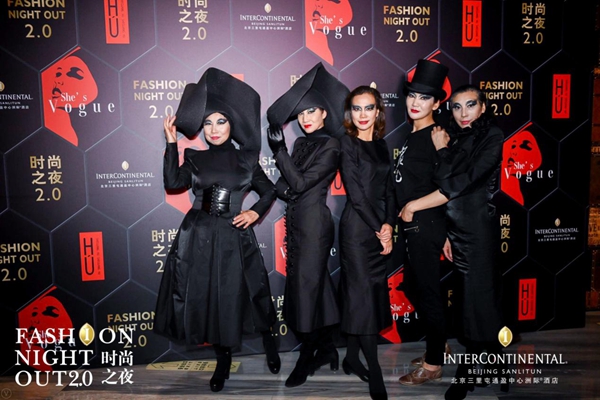 A fashion show initiated by designer Hu Sheguang where 300 Chinese female people aged between 5 to 82 posed and walked on the rainbow-colored runway kicked off on Nov 2 at the InterContinental Beijing Sanlitun.
Designer Hu Sheguang launched a fashion show on Nov 2 at the InterContinental Hotel in Beijing's Sanlitun. 300 Chinese women aged between 5 and 82 walked the rainbow-coloured runway as part of Hu Sheguang Supermodel International Fashion Week.
The show, titled She's Vogue, aimed to show the beauty of Chinese females regardless of age and body shape. Dutch-American super model Verkerk Mariana was invited to mentor these novice models who are ordinary people from various walks of life and different regions across the country. "Women should never give up their pursuit of beauty as they grow older, they can still be stunning on the fashion stage," says Hu. "I hope I can present the beauty of all Chinese women through diversified and innovative ways." The show will travel to tour Amsterdam in January 2020.