Dole eyes bigger share of fruit and vegetable market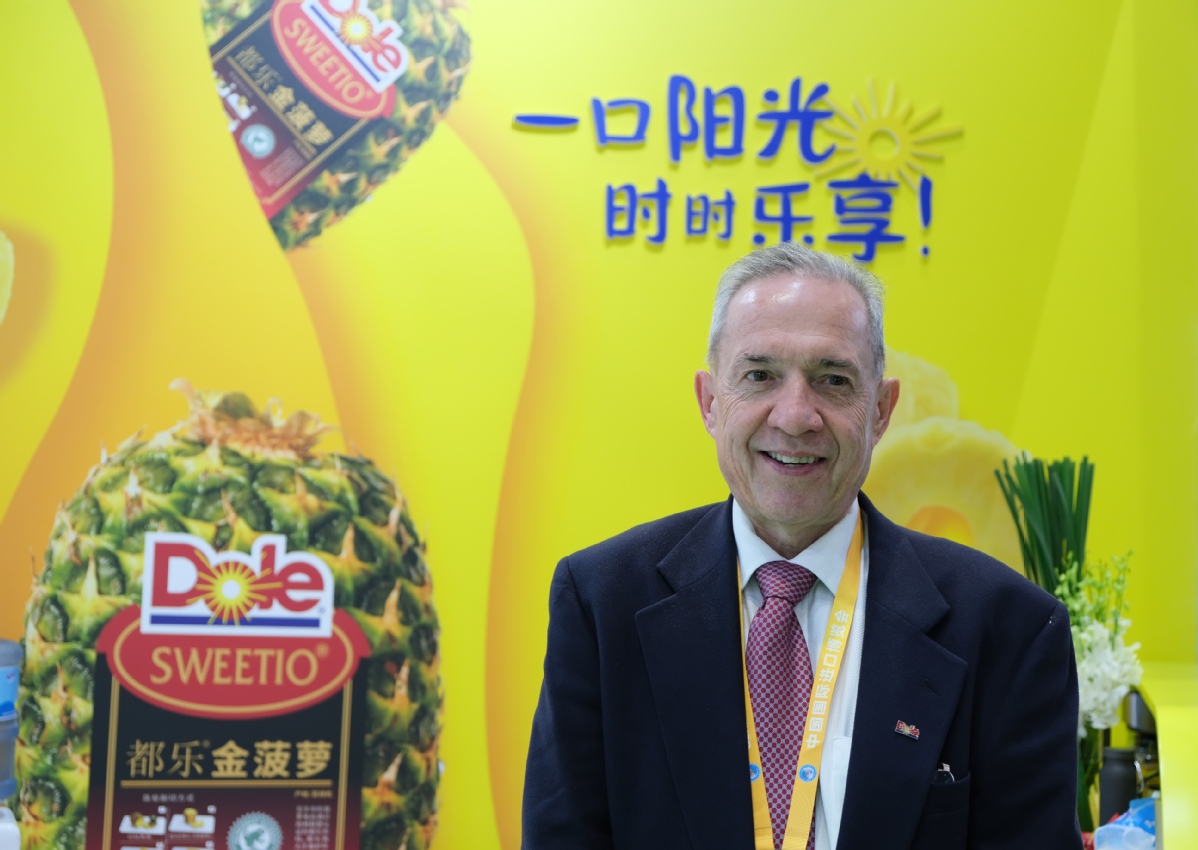 Dole, the world's largest producer and marketer of fresh fruit and vegetables, is eyeing bigger market share in China with "exciting" opportunities brought by the country's new retailing and consumption upgrade.
"It is here in China that rising consumers, especially the young, desire the trendiest and newest thing in foodstuff, which is quite exciting for us," said Richard Toman, executive vice-president and president of Asia Fresh Division at Dole.
To tap into the demand, Dole has teamed up with new tea outlets including Heytea,an extremely popular milk tea brand in China, to offer its fresh fruit as material for the brand.
"Young people's enthusiasm for such tea hasn't been seen anywhere else across the world. Dole also gets more exposure to more consumers this way," he said during the China International Import Expo, which kicked off on Tuesday in Shanghai.
Accounting for 20 percent of the global revenue, China is one of Dole's fastest growing markets, Toman told China Daily.
"With more affluent consumers willing to pay for unique food and vegetable experience, we are confident of more growth in the Chinese market next year," he added.
As apples, bananas and watermelons are some the bestsellers of Dole in China, the company plans to introduce more new products to the China market with the expo, including Mexican avocados, super sweet bananas from the Philippines, Thai fragrant coconut and Ecuadorian bananas.
In addition, Dole has also brought packaged food to the expo, including dried fruit, fruit cans and fruit cups, to satisfy the diversified needs of consumers with diversified products.
Compared with its rival, Toman noted that Dole already boasts 20 years of history in the Chinese market and is well-known for the good quality.
To counter the fierce competition, it will continue to beef up investment in China and hopes to introduce products that meet Chinese consumers' desire, he said.
"We will deepen strategic alliance with our local partners to have 'good muscle'. We hope to reach far more cities across China over the next year."
Currently, Dole China has 12 processing and delivery centers and 1,600 store clients. It is present in 140 cities and counties.