Makin' a pitch for a higher profile
Share - WeChat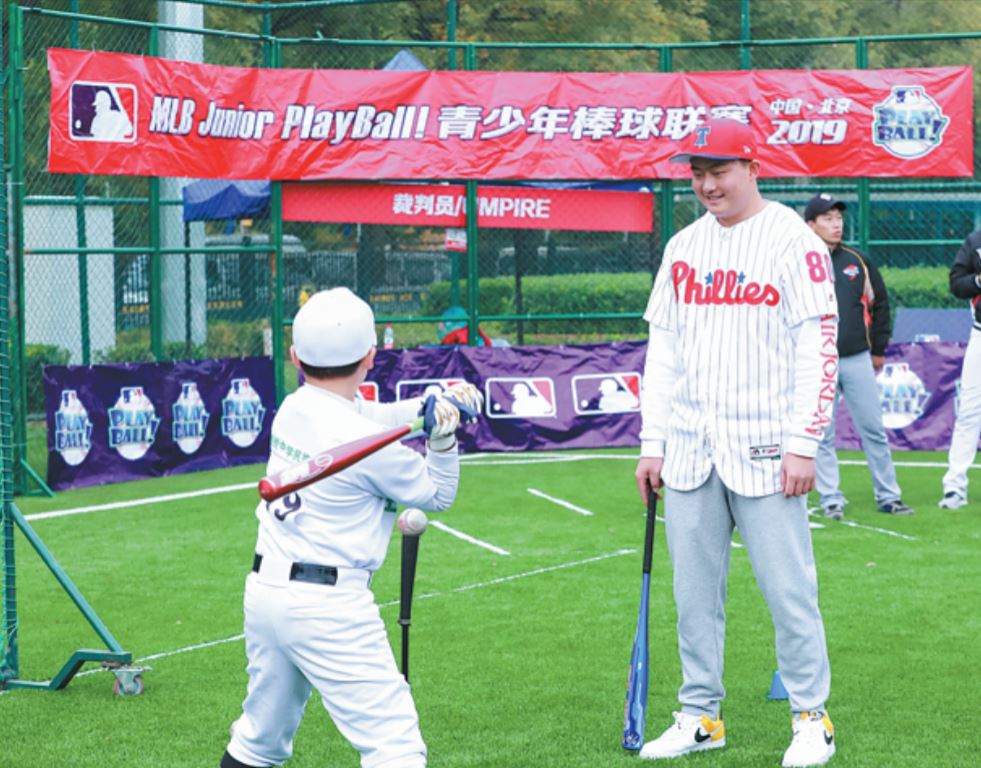 MLB dedicated to helping grow the game in China through improved connections with players and fans
Major League Baseball is bullish on the sport's future in China.
When MLB made its first forays into the country a dozen years ago, most Chinese had never watched a game, let alone seen a real baseball bat - but that's changing.
"Over the past 12 years, MLB has been facilitating youth training while exploring the expansion of the country's baseball market," Tony Qi, managing director of MLB China, said on Monday.
"We have been nurturing top Chinese players through the MLB Development Centers while promoting the sport and its culture to more people throughout China.
"In the past three years we have witnessed fast development of the sport, thanks to government support and the efforts of many people. I believe we can maintain that momentum in the next three to five years."
Detailed numbers of China's baseball industry are included in the Chinese Baseball Population White Paper, published by MLB on Oct 30.
According to the report, China's total "baseball population" - including players, coaches, administrators and fans - reached 41 million in 2019, of which 21 million are classified as "active." Most are located in major cities like Beijing, Shanghai and Guangzhou.
Among active fans, 81.5 percent are classified as "baseball consumers", 45.7 percent regularly watch games and 40 percent have played or are playing the game.
China's adult baseball population is mostly higher-income, white collar consumers, among which 86.9 percent have bachelor degrees and 82.1 percent have a monthly income exceeding 8,000 yuan ($1,141).Health, quality of life and investment rank high on their list of priorities.
While the numbers also indicate a growing positive impact of Chinese baseball development in recent years, they are not yet big enough given the market potential of the world's most populous nation.
Qi said there are still many challenges ahead - including the lack of suitable baseball fields.
"It's a chicken or egg thing," said Qi. "Investors hesitate to inject funding into building new baseball fields because there's no strong demand. But as we are promoting the sport, people who are interested in playing it might not be able to because there are no fields.
"Some people need to drive for at least an hour to find a place to play...and the quality of many existing fields is simply not up to standard."
One strategy that has proven very successful in China is associating MLB with fashion. While most consumers might not be familiar with the storied history of the New York Yankees, for example, stylish caps and jackets bearing the iconic 'NY' logo are hugely popular.