Eight contemporary works debut at Beijing Dance Academy
Share - WeChat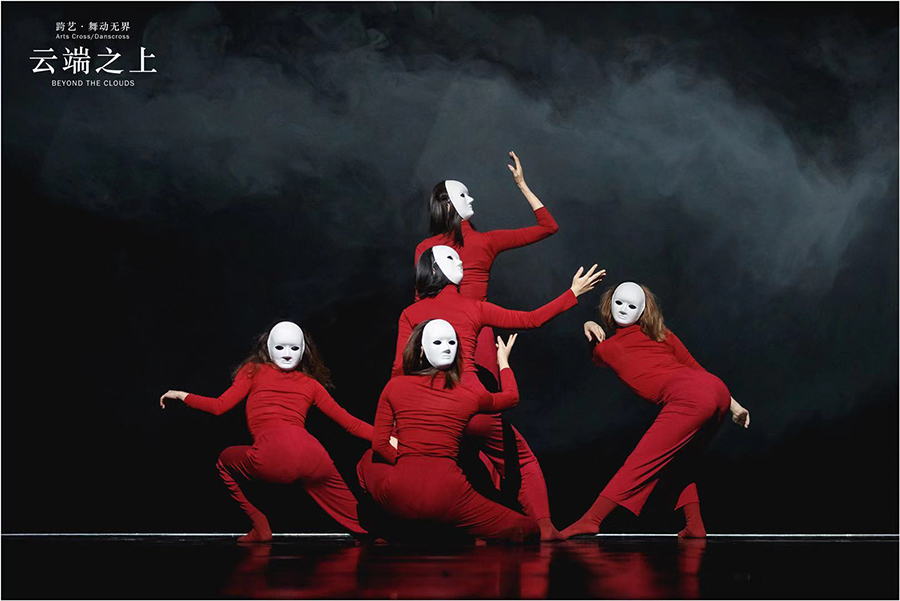 Eight contemporary dance works premiered at Beijing Dance Academy on Nov 1.
Choreographer Lin Wen-Chung, who received his Master of Fine Arts from the University of Utah and Bachelor of Fine Arts from the Taipei National University of the Arts, staged his work, Alliterations, which explores dialogue between the East and the West.
Joy Alpuerto Ritter, who graduated from the Palucca School in Dresden, Germany, brought her choreographic work, Cumulus, which tells the story of dancers' struggles, fulfillment, liberation and happiness.
Other highlights include The Bad Temper Cloud, choreographed by Xiao Xiangrong, Falling by choreographer Erion Kruja, and Delete Data by choreographer Wang Yabin.
The eight works, with the theme of "Beyond the Clouds", are part of the ArtsCross/Danscross, a collaborative project of ResCen Research Centre, Middlesex University and the Beijing Dance Academy.
Launched in 2009, the project involves international choreographers who made short works in response to a specific theme. From 2011 the collaboration was extended to artists and academics from Beijing, Taipei and London with a series of annual projects.
Besides live performances, the project, in its 10th year, also saw forums on choreography, which were held at Beijing Dance Academy on Nov 2.