China embracing blockchain technology as new frontier of innovation
Share - WeChat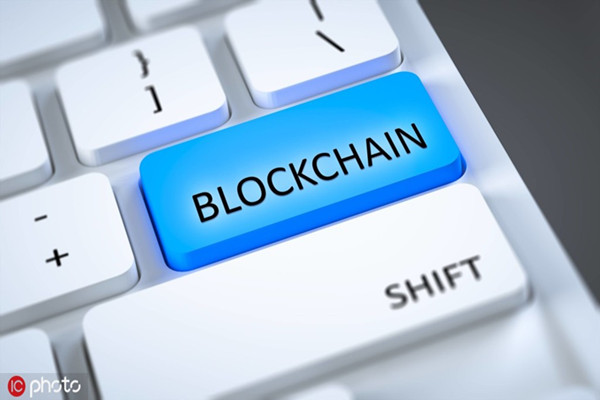 China is actively embracing blockchain, an underlying technology with a wide range of applications, and sees it as the new frontier of innovation in industries ranging from finance to manufacturing and energy.
Xi Jinping, general secretary of the Communist Party of China Central Committee, highlighted blockchain last week as a core technology, urging more efforts to accelerate the development of blockchain technology and industrial innovation.
Blockchain, a digital ledger system, uses sophisticated cryptographic techniques to create a permanent, unchangeable and transparent record of exchanges to keep track of transactions.
Xi's remarks have fueled a significant surge in stocks of companies in related sectors, and the country is abuzz about blockchain.
Blockchain-linked stocks on the Chinese mainland rose nearly 9 percent on Monday, according to Shanghai-based information provider Wind Info.
But there was a divergence in the performance of listed companies in the blockchain industry as of Wednesday. Many technology stocks retreated while a few continued to rise. Shares of blockchain-linked companies on the Chinese mainland fell nearly 4 percent on Thursday.
An opinion piece in People's Daily urged investors to remain rational.
"The future of blockchain will arrive and we need to stay rational," it said.
"The rise of blockchain technology was accompanied by the emergence of cryptocurrencies. However, the innovation in blockchain technology does not mean hyping the virtual currency. We should prevent using blockchain to issue virtual currency and the related hype."
Industry experts and entrepreneurs believe that government support for blockchain will significantly drive the future development of the industry, and they say more efforts are needed to regulate the market and cultivate talent.
Charles Liu, founder and CEO of Shenzhen MobiusHacker Raspberrypi Intelligent Robotics, said Xi's remarks showed the country's determination to support technological innovation and industrial transformation.
"Currently, blockchain is in its early stage of development," Liu said. "Blockchain will definitely flourish in the future, which will empower the real economy and improve people's livelihoods."
Yang Qi, a partner of Beijing-based TokenInsight, a leading tech and data-driven financial institution, said: "It offers an excellent opportunity to further develop blockchain in China, enabling related companies to access more talent and funding, assisted by government support. And regulation of the market will promote the healthy development of the industry."
Yang said China has already begun registration and filing for blockchain companies, and the country will gradually take key measures to regulate the market.
Blockchain technology, with features such as distributed storage, a time series, whole chain consensus and smart contracts, can be seen as the technology of digital currency and digital assets.
One of the major reasons for the emergence of the technology is the relatively lower cost of storing information. Many scientists have called it a breakthrough in digital technology.
"Essentially, blockchain can deal with the trust issues in the virtual world, as all transactions based on the technology are verified through the whole network to ensure the uniqueness of transactions, without mediation," said David He Dayong, managing director of BCG and leader of the firm's financial institutions and insurance practice in China.
With its wide range of applications, blockchain is expected to bring innovation to a variety of sectors, including finance, supply chain management, industrial internet, energy and copyright, according to a report by Evergrande Think Tank.
Blockchain can help traditional financial institutions reduce operational costs, and with the support of such technology, individuals will be able to conduct transactions in a safe environment, the report said.
Shenzhen MobiusHacker's Liu said China is at the forefront of the global blockchain field, especially in finance applications, trading of commodities and food traceability.
China's monetary authority began research into and application of blockchain technology in 2016.
A blockchain-based trade finance platform launched last year in Shenzhen, Guangdong province, aims to offer services to the Guangdong-Hong Kong-Macao Greater Bay Area.
"Trade finance is a suitable scenario for using blockchain, and the pilot program will be expanded," said Li Wei, director of the Science and Technology Department of the People's Bank of China (PBOC), the country's central bank.
The PBOC is exploring blockchain applications in intellectual property transactions, as well as in interbank financial transactions, Li said.
Blockchain should not be a concept to stimulate speculative investment or become a cover for illegal financial activities, said Sun Tianqi, chief accountant of the State Administration of Foreign Exchange, but instead should find its own position in supporting the real economy.
"Efforts should be undertaken to lead blockchain's development in the right direction, such as reducing poverty, solving the financial problems of small-and medium-sized enterprises, and building a better credit information system," said Sun.
Cao Yin, the managing director of the Digital Renaissance Foundation, added: "Now most blockchain developers are still focusing on underlying technologies, and thus we need more application developers to work in the industry."
Yang, the TokenInsight partner, said more efforts would also be needed to overcome technological bottlenecks.