Bob Dylan's visual art makes China debut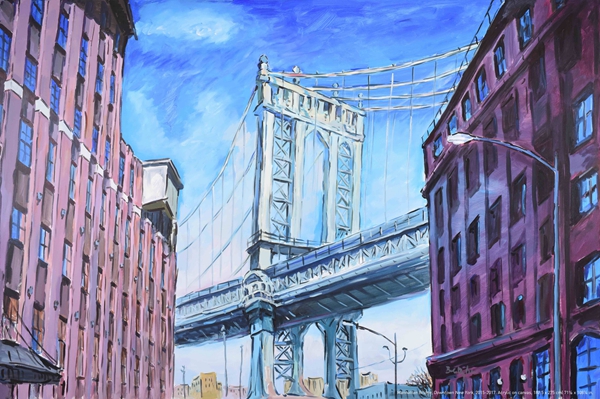 The Swedish Academy had awarded the Nobel Prize to Dylan "for having created new poetic expression within the great American song tradition", according to an official statement.
"Many people in China knew him only as a music and pop culture icon," said Sun Mengjin, a Shanghai-based cultural critic, at the opening of Retrospectrum on Sept 28.
"I was a little confused myself, but then I found that the lyrics in his more recent music creations are so colorful and rich in meaning."
Sun also said Dylan's visual art shares a lot in common with his lyrics and literary works, showing extreme sensitivity to the changes of the world and "reflecting his complicated spiritual world".
"Seeing many of my works years after I completed them is a fascinating experience," Dylan says in a media statement through the museum's publicity department.
"I don't really associate them with any particular time or place or state of mind, but view them as part of a long art... Shanghai is a city so rich in culture and history, and I couldn't be happier that Retrospectrum is being exhibited there."