TRB Hutong tops TripAdvisor's fine dining list
Share - WeChat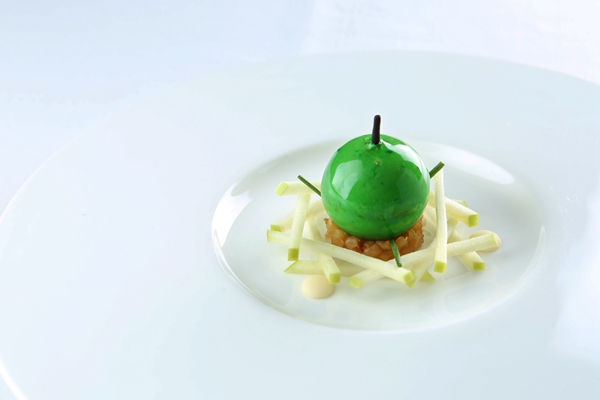 One minute, you are in the center of Beijing, immersed in the populous city's hustle and bustle-car horns honk, and crowds of people choke the sidewalks.
The next, you enter a mazy hutong (alleyway) and it's suddenly like you're a million miles away.
You may even think you're lost, because it seems implausible that there would actually be a fine dining restaurant nestled among the tightly packed, and in some cases, ramshackle buildings.
There is.
At the end of the hutong, in a yard shared with a 600-year-old temple, TRB Hutong is an oasis of quiet epicurean sophistication in the heart of the seething capital with its stylish modern decor blending seamlessly with the surrounding historical Chinese culture.
Sitting inside with the sunshine streaming in, you may forget for a moment that you are in a crowded urban metropolis that's home to more than 20 million people.
It's this experience that is just part of the reason why the restaurant is so popular among tourists from around the world. The main draw, of course, is the artful combination of fine modern European cuisine with ancient Chinese culture.
On Oct 22, TripAdvisor, one of the world's largest travel review sites, announced the winners of its annual Travelers' Choice Awards for Restaurants, and TRB Hutong was crowned the Best Fine Dining Restaurant in the world-the first time a restaurant from Asia has received that honor.
"This award goes to my talented and dedicated team who have done everything in their power to leave a powerful lasting impression with every guest that walks through our door," says Ignace Lecleir, founder and owner of TRB Group.
Most Popular