Olympic resort to become year-round tourist stop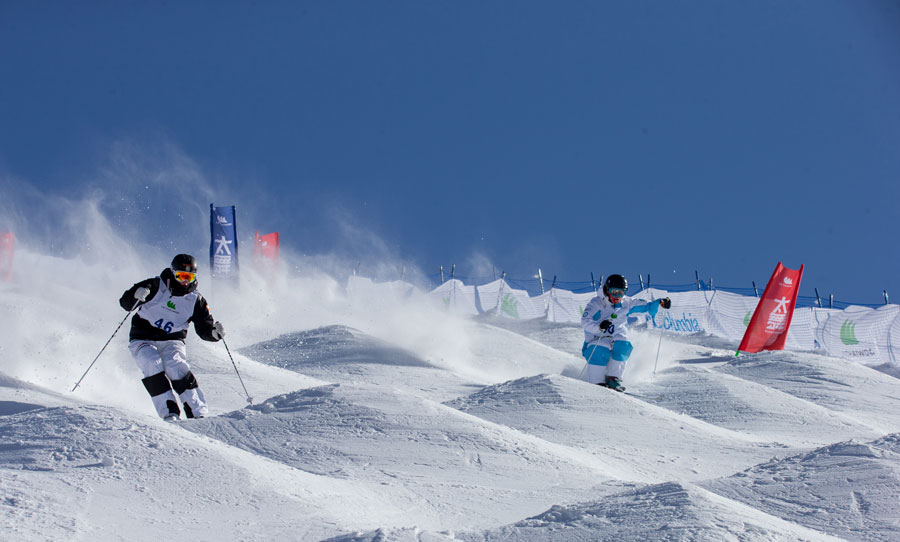 Taizicheng Resort, a newly-disclosed resort serving the 2022 Winter Olympics in Zhangjiakou, Hebei province, expects to become a multifunctional complex for sports and tourism to further drive the local economy.
The resort, with an area of 2.89 square kilometers, will serve multiple functions such as an awards square, a commercial street, a conference center, hotels and ice and snow sports spaces.
Total investment is estimated to reach 20 billion yuan ($2.8 billion), according to Chinese property developer Sinobo Group, who operates the Taizicheng Resort project.
The resort is located in Chongli district of Zhangjiakou. When the Beijing-Zhangjiakou High-Speed Railway and the expressway between Beijing's Yanqing district and Zhangjiakou's Chongli district opens by the end of this year, it will take only 1.5 hours to travel from Beijing to Chongli. The convenience will create more demand from tourists in Beijing-Tianjin-Hebei region, which suggests future potential for the resort.
The resort is expected to host tourists all year long. It will introduce fashion brands, luxury resort hotels, high-end hotels and bed-and-breakfasts to provide about 3,000 guest rooms for travelers, it said.
The conference center in the resort can host large-scale conferences with 2,500 seats. The theater can accommodate 800 people. The resort will also use digital and intelligent tools to provide targeted and efficient services, according to the company.
Zhou Jinhui, chairman of Sinobo Group, said the company expects to build a high-quality resort to serve the 2022 Winter Olympics and support local development.
The resort will be put into trial operation in September 2020.