Consumption upgrade creates opportunities
Share - WeChat Transition toward a service-oriented economy is attracting foreign investment, encouraging technology innovation
Editor's note: The Chinese government has adopted a series of measures to boost economic growth, including stimulating consumption, further opening up to foreign investment, supporting private enterprises and encouraging technology innovation. China Daily interviewed senior executives of well-known multinational companies to share their views on the country's economic development and their companies' business strategies in China.
Q1: China has rolled out a series of measures to stimulate consumer spending and boost economic growth. What opportunities are there for your business?
Q2: Overall Chinese economic growth has slowed, but the top-line numbers remain relatively robust. In what areas do you plan to increase investment or employment?
Q3: What business opportunities do you see as China continues to pursue higher-quality growth, which is increasingly driven by services and consumption?
Q4: What do you see as the most resilient part of the Chinese economy and how do you plan to align your business with it?
Q5: How has your company adjusted to the uncertainties brought by trade frictions between China and the United States?
Q6: China has adopted policies to further open the economy to foreign investment, to transform financial services and to promote private enterprises. How are you planning to take advantage of these policies?
Q7: How does your company plan to take advantage of the technology transformation opportunities in China over the next decade?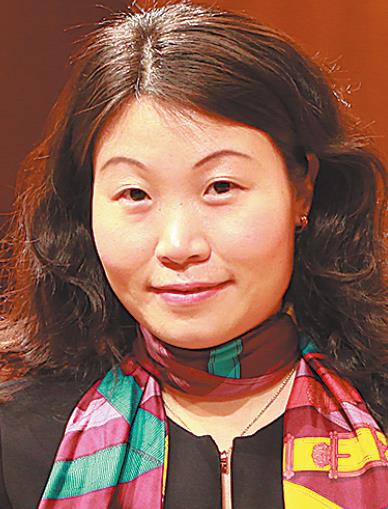 A1 The measures are highly likely to boost the domestic consumption of imported goods including Steinway pianos, as well as benefiting the piano education and collection markets in the future. China became the second-biggest art market in the world in 2017 on the back of a sharp jump in the number of Chinese US dollar billionaires, according to the Art Basel and UBS Global Art Market Report. The closely watched report documented a global recovery in the market, skewed heavily toward works valued at more than $1 million. Global art sales reached $63.7 billion in 2017, up 12 percent from 2016, and a strong turnaround after two consecutive years of decline. China's art market is expected to go on bucking the trend of the global art scene for the near future.
Chinese appreciation of classical music, especially piano music, is exploding. From 2013 to 2017, the number of orchestras in China leaped from 32 to 82. It is estimated that more than 40 million Chinese kids are studying the piano today.
Aside from a booming piano education market, pianos are becoming a common interior design feature for many wealthy Chinese households. Today, many among China's growing middle-income group choose to have a piano at home to show their appreciation of art and that they have a premium lifestyle.
A2 We are positive about the Chinese market and we are investing continuously in it.
Steinway & Sons' dealer network has expanded to 49 cities in China, and we are working together with them to establish a presence in key cities and to introduce music to many cities in China, and to all music lovers.
Steinway& Sons is also investing in education in China - there are five All Steinway Schools in China.
We are also actively participating in forums and trade shows - such as the China International Import Expo and Music China - to expand the brand's exposure and reputation, and working with different concert halls and opera houses. By supporting artists and art events, we are striving to promote art and music.
A3 Steinway & Sons has always been an avid supporter of music education. There are 40 million children taking piano lessons in China. Think about that number - China will become Steinway's largest market. The other aspect that makes this so exciting is their reverence for music education. It is not an option in China. It's part of their educational process, and that is what is going to build an entire generation of great music aficionados and some great pianists as well.
The rising middle-income group in China will be the main group with purchasing power in the coming decades. The middle-income earners may not be the main purchasing group of Steinway now, but their potential is growing, and one of our long-term marketing strategies is to target this group of people.
A4 Education services are likely to be one of the most resilient sectors of the Chinese economy. China's economy is transitioning toward a service-oriented economy, and 2015 was the first year that services accounted for more than half of the country's GDP. China offers ample room for growth in education spending.
Spending on education in China has been growing faster than the economy, and is greater than in other countries in Asia, with a high percentage on music and art. China's education market is already valued at about $240 billion, and is projected to nearly double to $450 billion by 2020.
A5 Steinway & Sons, as one of the top international music instrument companies, is dedicated to long-term growth in the China market and will continuously offer the finest pianos to every music lover in China and abroad. Every step we take is based on our observations and experiences in this market, and we are focused on growing at a stable pace.
We believe the piano market and the culture industry will be largely unaffected by the current trade conflicts compared to other segments.
A6 Steinway & Sons will continuously offer the best education tools and pianos for middle-income Chinese to have in their homes and for piano lovers and artists.
A7 Steinway& Sons is dedicated to the best piano production and innovation, which has been and will still be our commitment and vision for decades to come.