BAIC makes capital statement with BEIJING brand launch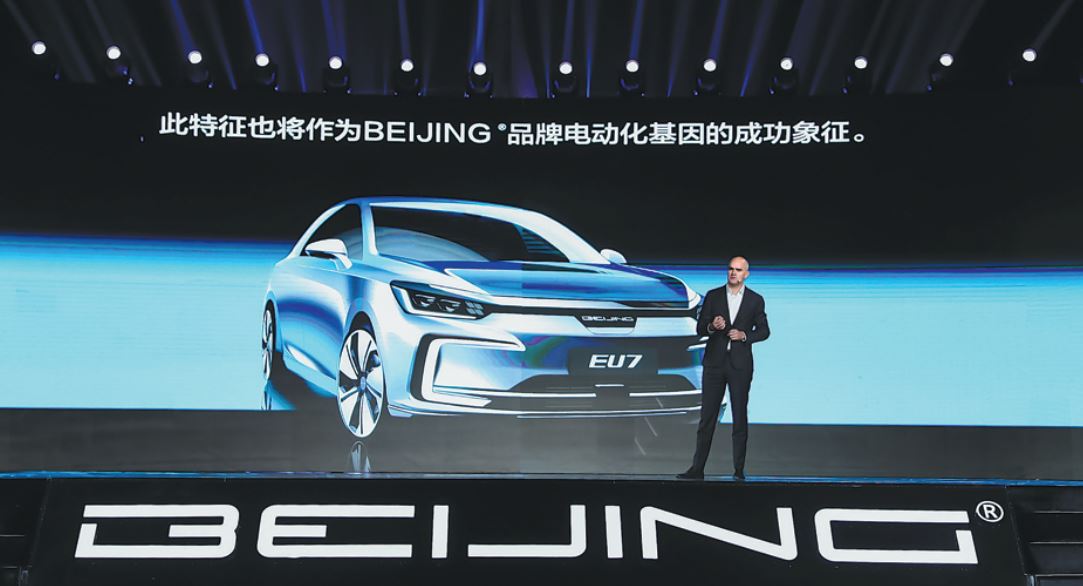 Carmaker to spend 20 billion yuan in five years to build new vehicle platforms
China's BAIC Group, partner of Mercedes-Benz and Hyundai, has unveiled a new brand called BEIJING in an effort to sharpen the competitive edge of its own passenger vehicle business.
The brand is based on the best product and technological resources of BAIC Group's subsidiaries, Beijing Electric Vehicle and BAIC Motor Corp, said the State-owned carmaker after the launch of the brand earlier this month in Beijing.
Beijing Electric Vehicle, also known as BJEV, has been the most popular electric brand in China for six years in a row. BAIC Motor has sold more than 1 million gasoline vehicles over about 10 years.
BJEV spent 159 million yuan ($22.5 million) in research and development in the first half of the year.
This is up 39 percent year-on-year because of its belief that new technology is crucial to competing.
BAIC Group said the BEIJING brand will be its most important passenger car platform, which will be used for gasoline and new energy vehicles.
It will also help the models go upscale and promote the use of smart driving and connectivity, said the group.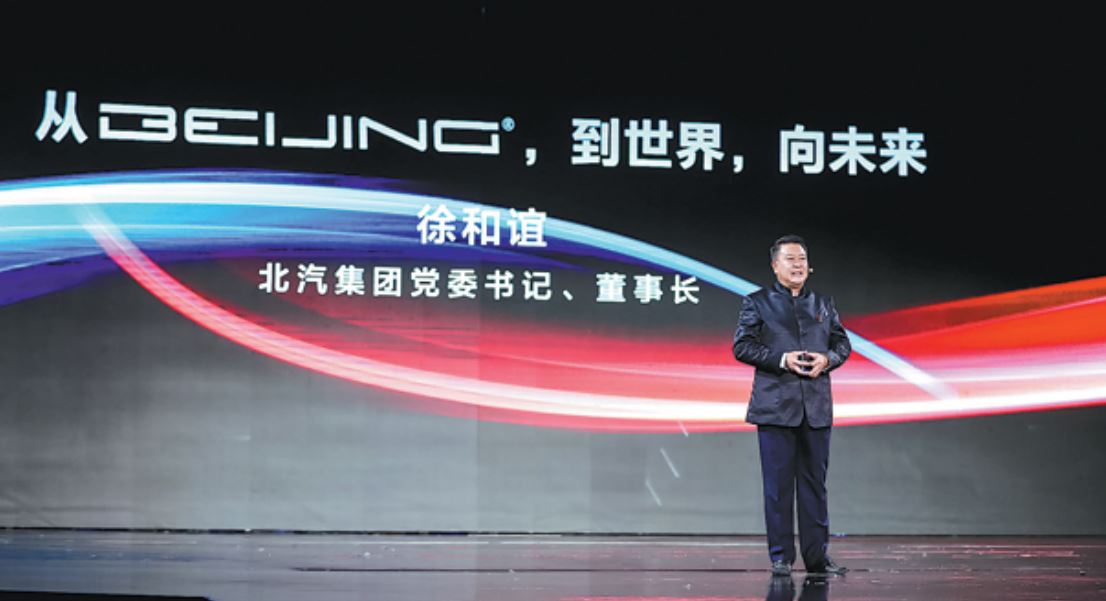 Xu Heyi, chairman of BAIC Group, said the brand is ambitious and will go global. "BAIC Group will build itself into a world-class brand of clean mobility and smart innovation," he said.
At the event, BAIC unveiled its first two vehicles under the BEIJING brand; the EU7 electric sedan and the concept SUV Illuminate.
Using two State-level labs and 5,000 engineers in five countries, the brand will improve research and development and help its models rise in the market.
In five years' time, the group will invest 20 billion yuan to develop two new product platforms: one for hybrid cars and the other for electric vehicles, according to BJEV Vice-President Yu Liguo.
He said at least six high-end electric BEIJING models will use the new platforms. Yu said the brand will also make autonomous driving a reality by using the latest technologies including 5G and C-V2X. The group has also integrated the sales networks of BJEV and BAIC Motor, thus making them easier to access for customers.
Li Yixiu, head of BAIC Group's sales and marketing committee, said: "The 4S dealerships are no longer a place to only buy cars.
"As time goes by, they will become one-stop service destinations that offer services ranging from lease and purchase to charging and mobility."