The third Long March 5 carrier rocket transported to Hainan for launch prep
Share - WeChat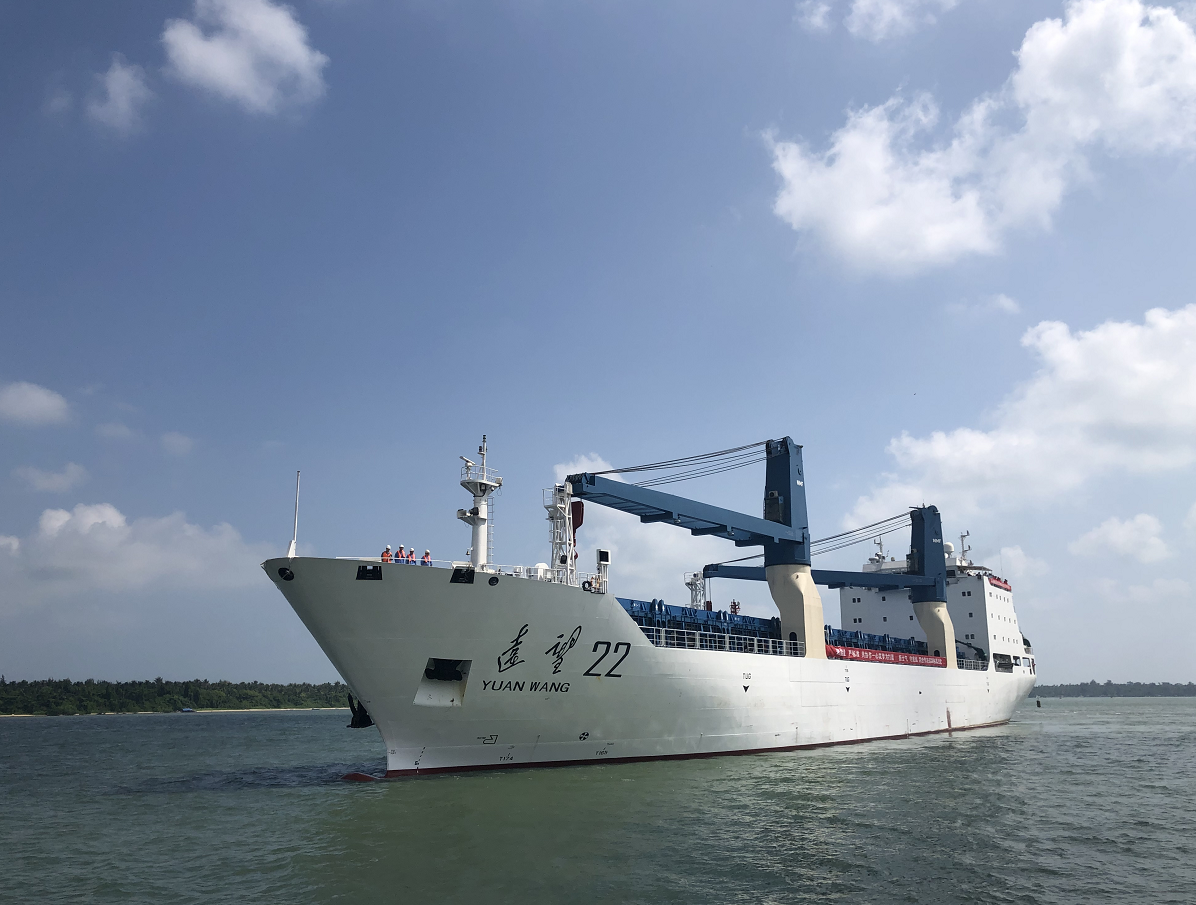 The third Long March 5 carrier rocket was transported to Wenchang, a coastal city in the island province of Hainan, on Sunday and will undergo final tests before its launch, according to the China National Space Administration.
The administration said in a brief statement on Sunday that the rocket, carried by Yuanwang 21 and 22 from the China Satellite Maritime Tracking and Control Department, left the northern coastal city of Tianjin, where it was built, on Tuesday. It will then be transported by truck to the Wenchang Space Launch Center for mission preparations, the statement said.
The administration did not say when the third Long March 5 mission take place, only noting that it will occur "in a proper time".
Yang Baohua, deputy general manager of China Aerospace Science and Technology Corp, said earlier this year that the mission will be tasked with placing the SJ-20, an eight-metric ton technological demonstration satellite, into a geosynchronous orbit. The satellite is the first based on China's new-generation satellite platform, the DFH 5, and will be used to verify several key satellite technologies.