Talent agency carries out public project against AIDS discrimination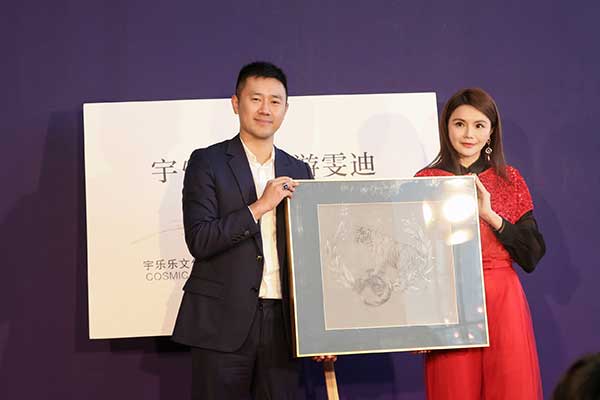 Beijing-based entertainment agency Cosmic Bliss announced on Tuesday its annual public welfare project, led by actor Wang Jia against HIV/AIDS discrimination.
"The agency and I have always been committed to public welfare in the global health field. Every year, we bring children who are infected with HIV through mother-to-child transmission to the 'See the world with you' project," Wang said.
According to Wang, Cosmic Bliss will for the fourth year host campaigns to raise public awareness and combat HIV/AIDS discrimination for World AIDS Day on Dec 1. Wang personally will take children affected by HIV/AIDS from the Linfen Red Ribbon School to see the sea in Hainan province and celebrate Christmas in Beijing.
For the same event, the agency also announced its signing of artist Didi Yu and pianist Wu Muye's new world tour, which will premiere at the National Center for the Performing Arts on Dec 12.