Guards battle isolation, danger to protect border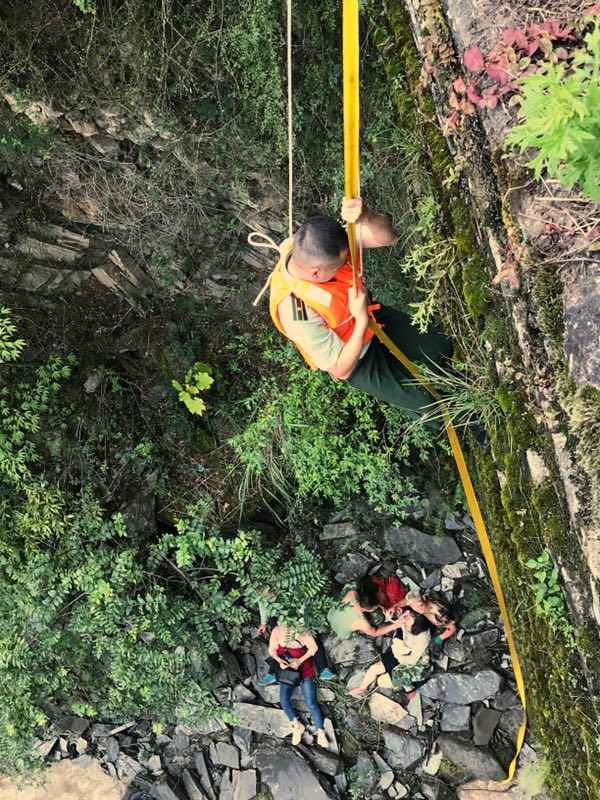 Sacrifice
"Although I have sacrificed time with my family, other officers and soldiers before me have made the ultimate sacrifice with their lives to help develop the rarely visited region," he added.
For example, in 1964, an officer named Zhang Pu was diagnosed with acute appendicitis.
Although the condition could easily be cured in the outside world, the township had no operating facilities or medicine. Premier Zhou Enlai arranged for a Chinese plane to fly through what was then Burmese airspace and drop medicine and equipment, but it was too late.
In 1977, Zhang Zhifan died at age 18 when he fell into a valley as he explored new routes for the villagers. His body was never found. In 1991, Zhuang Yun was killed when he fell from a cliff edge as he helped locals to cut firewood.
Ten years later, Yu Jianhui, 20, fell into the Dulong River and drowned while helping to build a new road.
The officers pay their respects to their lost comrades at the graveyard in Bapo village several times a year. Although the ceremony only consists of a cigarette, a cup of wine, some snacks and a formal bow of recognition, it's performed with due dignity.
Yang Ming, 34, has been a border control officer for 15 years and has worked at Dulongjiang for the past three.
"Initially, I was not so thrilled when I heard that I had been assigned to Dulongjiang because it is so isolated," he said.
His parents and 5-year-old daughter live in his hometown in Sichuan province. It takes about three to four days to travel there from Dulongjiang, so he only returns once a year.
The separation took its toll on his marriage, and he and his wife divorced in June.
"If I had chosen a different profession, perhaps we would still be married. But the job still has its perks; I can make around 10,000 yuan ($1,400) a month, almost double the amount for a job in my hometown. The money can offer my daughter better financial security than I had and possibly a better future," he said.
Yang plans to buy a house in Liuku and eventually bring his parents and daughter there because a new road linking Dulongjiang with Liuku is scheduled to open next year. It will cut the journey time of one to two days to six hours.
"If everything goes well, I will be able to go home and be with my daughter every weekend next year," he said.