Guards battle isolation, danger to protect border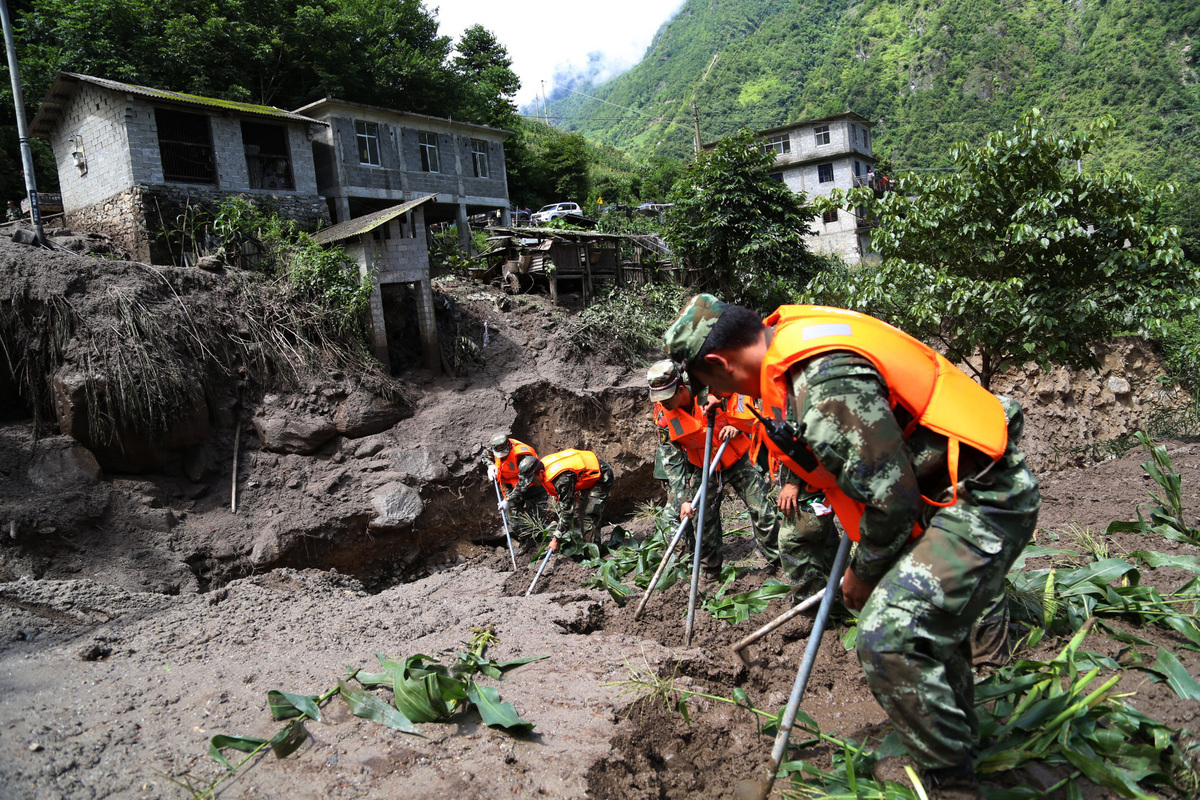 Leopards and snakes
"As it rains quite often, the road is very slippery and we also need to pay attention to all kinds of creatures along the way, including snakes, bugs, leopards, wild boar and leeches. We usually form a line, using a wooden stick to check for subsidence," Li said.
Difficult as it might sound, the journey is easier now than in previous years, when a routine patrol to the 41st marker took at least three days.
The journey is so dangerous that the two other border markers in the area, 42 and 43, haven't been visited since 1996.
Although the harsh environment means only a handful of people cross the border to and from Myanmar at the 41st marker, it is important that the officers provide security for the local people and display China's sovereignty over the land, according to Li.
"Although it is rare in Dulongjiang, we still need to make sure that there is no illegal smuggling of people or goods across the border. We cannot take any chances because no detail is insignificant along the border," he said.
In 2016, the police station built a post at Qinlangdang village, the nearest settlement to the border, to make it easier for the officers to patrol the boundary at an altitude of more than 4,000 meters.