Ex-Olympic champion Li calls it a day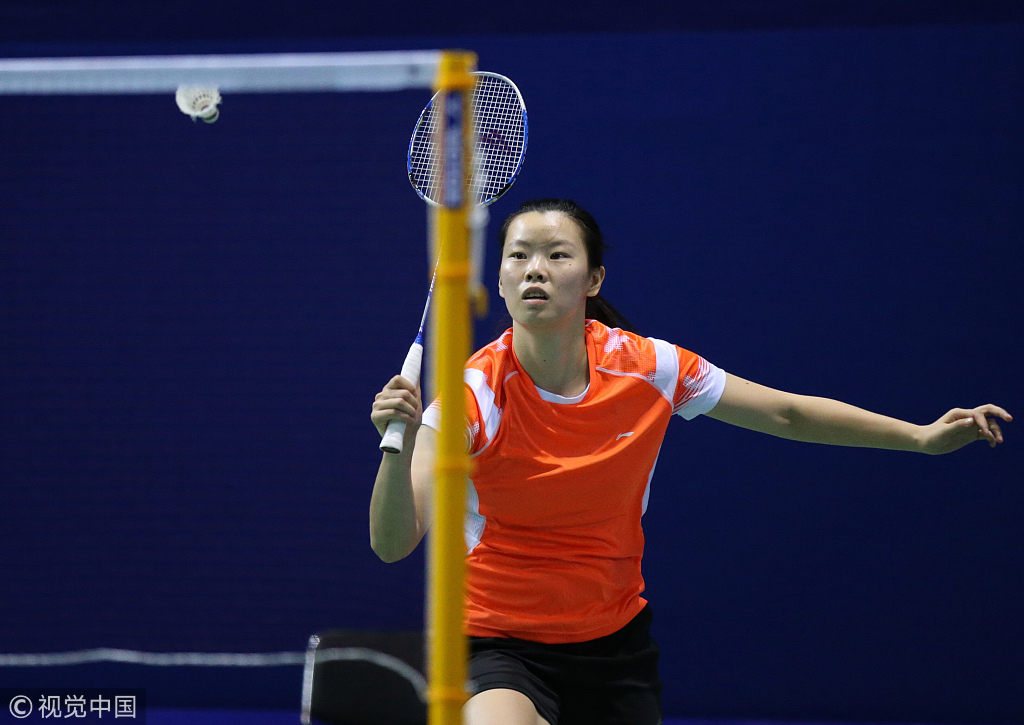 China's former Olympic gold medalist Li Xuerui has announced her retirement from international competition, the Badminton World Federation (BWF) reported on its website.
In a Thursday posting, the BWF hailed the 28-year-old as one of the "most dominant players of her time" before a major injury at the 2016 Rio Olympics disrupted her career.
The BWF post added that Li will be remembered "as an attacking player with a never-say-die spirit, who, along with compatriots Wang Yihan and Wang Shixian, continued China's glorious tradition in women's singles".
Li's first major success came as a 19-year-old when she won the 2010 Badminton Asia Championships. She went on to claim her first BWF Super Series title at the 2012 All England Open.
The crowning moment of her career came later that year when she won singles gold at the London Olympics.
Li maintained a No 1 world ranking from 2013-15, and was named the 2013 BWF Female Player of the Year, although gold at the world championships eluded her.
Her Olympic title defense at Rio 2016 was ended by injury when she collapsed to the floor during her semifinal.
The injury was diagnosed as a rupture of the anterior cruciate ligament and kept her sidelined from the sport for more than a year.
Li made a moderately successful return, winning her first comeback event, the Lingshui China Masters, in April 2018.
Victories at the US Open and Canada Open completed a hat-trick of titles but she struggled to rediscover her best form at top-tier events.
Her final event proved to be September's Korea Open, where she retired from her first-round match.
Li finished her international career with 14 Super Series titles.
Xinhua