China's first gold not an easy win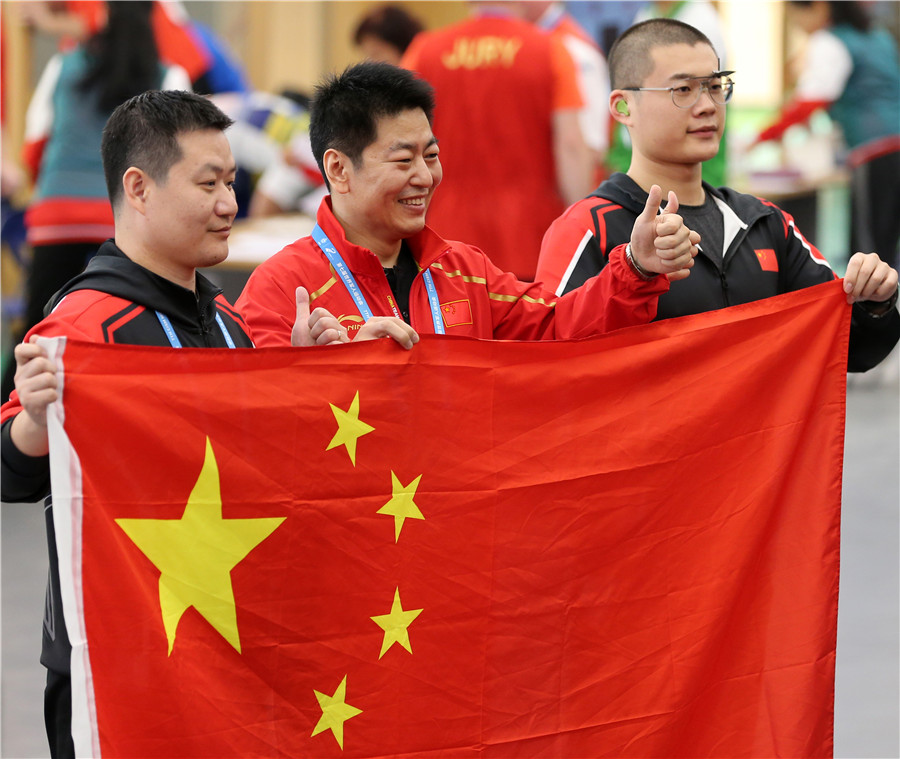 The news of China's first gold at the seventh Military World Games cheered the home crowd, but the gold-winning team said it was not an easy win.
China's shooting team took the first gold in the 25 meter military rapid fire pistol men's team event, beating Russia and Democratic People's Republic of Korea (DPRK) to top the podium in Wuhan, capital of Hubei province on Saturday.
Three elite shooters, Jin Yongde, Xie Zhenxiang and Yao Zhaonan, of Team China scored a total of 1,747 points to win the title. Russia took the silver with 1,743 points, while DPRK settled in third with 1,742 points.