Int'l event of intangible cultural heritage opens in Chengdu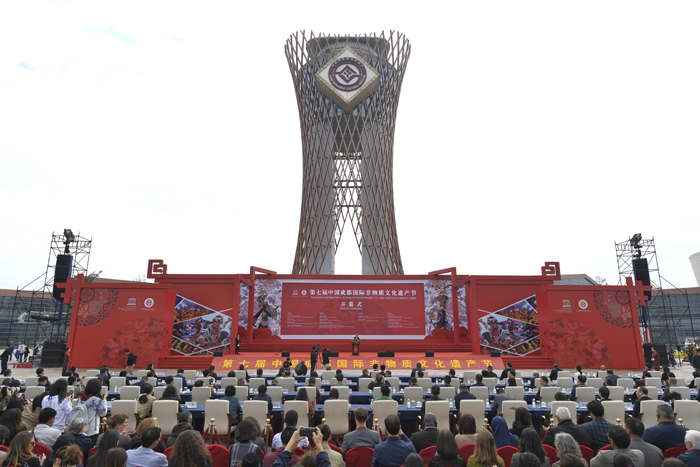 CHENGDU, Oct. 17 (Xinhua) -- The seventh International Festival of Intangible Cultural Heritage kicked off Thursday in southwest China's Chengdu city, with over 1,100 intangible cultural heritage items from 86 countries to be showcased.
The six-day festival started with an art performance staged by more than 40 art troupes. A total of 64 art troupes from 21 countries will bring various performances to visitors in the coming week.
Apart from an international forum on intangible cultural heritage, the festival will feature other supporting activities, including six exhibitions showcasing 910 intangible cultural heritage items from 42 countries, and three international competitions such as a bamboo weaving contest, according to the Ministry of Culture and Tourism.
This year's events will also focus on the role of intangible cultural heritage in assisting poverty alleviation and developing cultural tourism, said Luo Shugang, minister of culture and tourism.
With one main venue and 28 sub-venues, this year's festival will host more than 5,600 participants from home and abroad.
Initiated in 2007, the biennial event is aimed at promoting the preservation of intangible cultural heritage.