Houston is going to Shanghai
Share - WeChat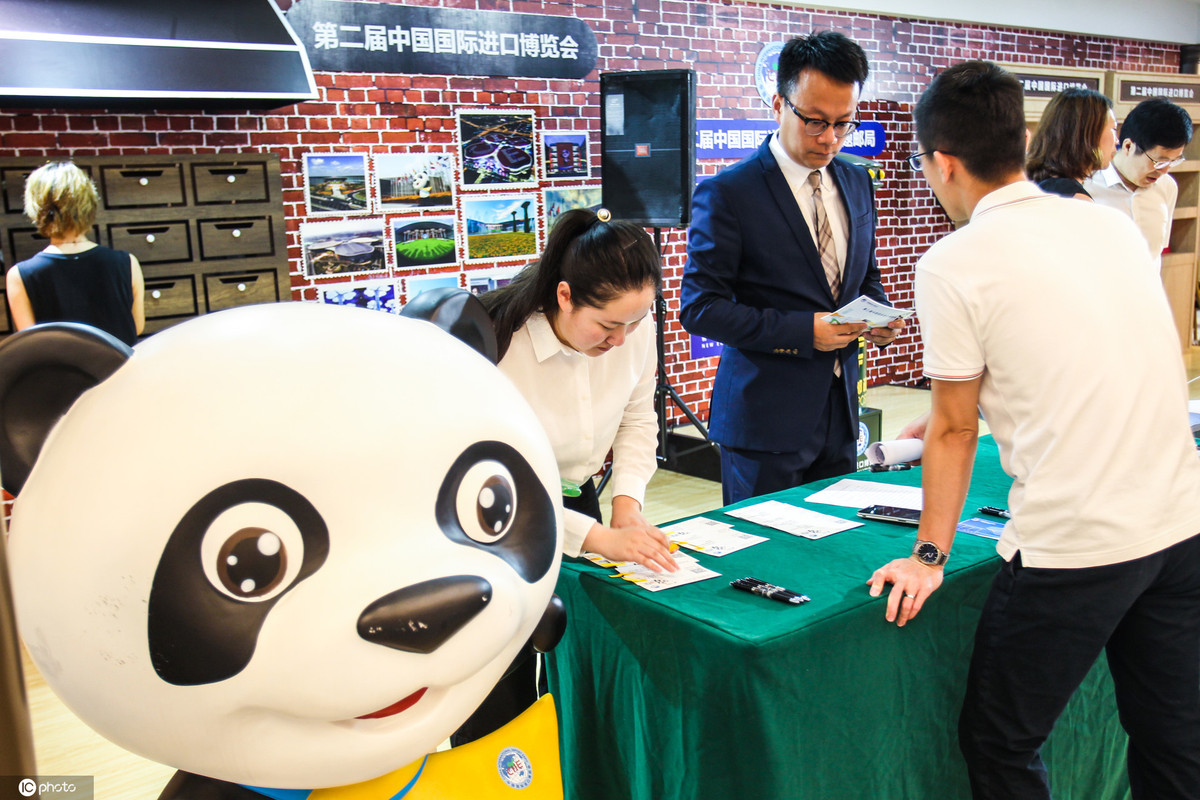 Greater Houston Partnership (GHP) is leading a trade delegation of more than 20 business leaders to Shanghai to participate in China International Import Expo (CIIE) in early November, announced Jensen Shen, director for Asia, Australia and Oceania at GHP, on Thursday.
The trade mission garnered support from the Asian Chamber of Commerce, the Houston Shenzhen Sister Cities Association and the consulate general of China in Houston.
Houston has enjoyed a close business relationship with China, according to Shen.
"China ranks as Houston's second-largest trading partner with an estimated value of over $20 billion in 2018. Chinese investment in Texas, and in Houston in particular, has grown significantly over the last several years as evidenced through major Chinese investments from Sinochem, COSCO, CNPC, ICBC, Memstar, America Modern Green, Tianqing Real Estate Group, Satellite Petrochemical, and more," Shen said.
However, the trade war has done some damage to Houston's robust trade relations with China, said Shen. "Trade with China in Aug 2019 has been reduced to $10 billion. One of the purposes for this mission is to build more trade net [with China]," he said.
Besides setting up a booth at CIIE, the Houston delegation will also hold three seminars to promote Houston as a viable business partner with Shanghai, Hangzhou and Zhuji. An extended visit with sister city Shenzhen will follow after CIIE.
The small city of Sealy, west of Houston, is also joining the delegation. It recently attracted a $165 million copper manufacturing project from Zhejiang Hailiang Co, Ltd.
"We are thrilled to be part of this. What we hope to bring back from China is more manufacturing jobs. They have started construction on the $165 million project, it will employ minimum 200 people. We want more of that. We want Chinese people to come to live in Sealy," said Robert Worley, executive director of the Sealy Economic Development Council.
Zhou Zhencheng, of the Business Consul of China in Houston, said the expo last year attracted more than 3,600 companies from over 100 countries, and resulted in intended deals of $57.8 billion. This year, the expo will be even larger with an extra 60,000 square meters of space.
Zhou said he's happy to see Houston's business leaders are going to Shanghai to attend CIIE.
"In recent years, trade protectionism has been on the rise and poses great challenges to global free trade. Under such circumstances, the CIIE sends a strong signal to the world that cooperation to realized mutual benefits is the right direction for global trade," he said.
Texas State Representative Gene Wu applauded GHP for taking such a proactive step to strengthen Houston's relationship with China.
"This is a very good opportunity for us to go and renew friendship, to remind our partners that no matter what, Texas will always be a friend to China. We want to continue that exchange because it benefits our country, our state and China. We must not ever step back, step away from the idea that cooperation and friendship is the absolute and only way to go," he said.